E. E.Knight March Student of the Month Clarissa, Ellie, Richard and Chloe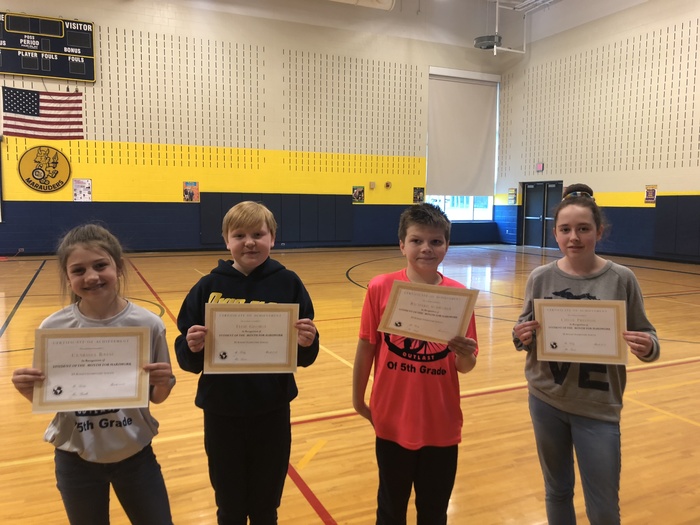 Just a reminder to parents of high school seniors, OE Yearbook is accepting senior pictures and baby pictures through May 3rd. We will not be accepting pictures after that. Please get your pictures in.
E.E. Knight February Student of the Month Vance, Jillian, Payton and Jackson (Not pictured)

Anyone who was unable to attend yesterday's meeting and is interested in learning about dual enrollment opportunities are invited to an informational meeting on Tuesday, April 16th at 8:00 pm in the Information Center.
Anyone interested in or signed up for dual enrollment, there will be an informational meeting tonight at 6:30 in the Information Center. Students and parents are both encouraged to attend. You will be able to complete the application for LCC at the end of the meeting.
Next week, on Thursday, April 18th, Subway in Ovid has chosen to do a Customer Appreciation Day and a portion of the sales will go to support the Ovid-Elsie FFA!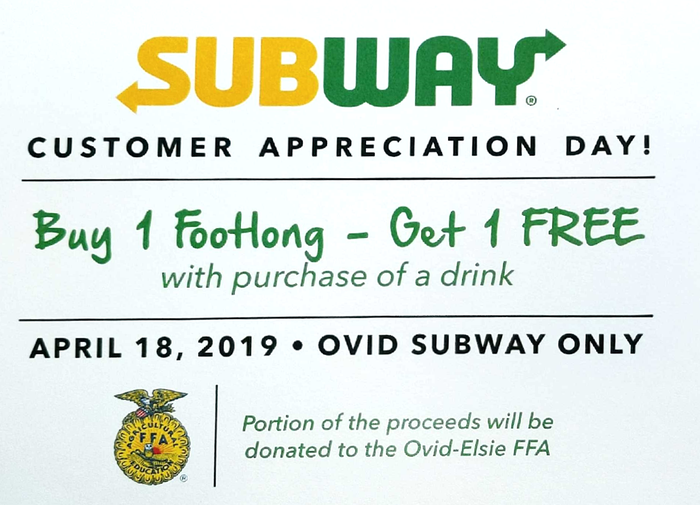 Please see this flyer from Mid-Michigan Health Department for more information about Measles.
https://5il.co/76im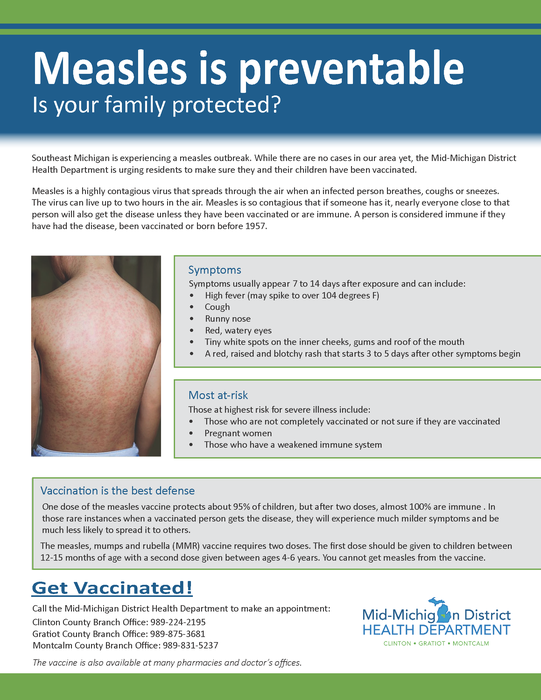 We are currently seeking nominations for the Ovid Elsie Hall of Fame. The committee is looking for former students, athletes, staff or community members who truly stand out.Nomination deadline is April 30th. Link to nomination form:
http://www.ovidelsie.org/hall-of-fame--18
Good evening Marauder families. Tomorrow, Tuesday, April 9, the students in grades 8, 9, 10 and 11 will be taking the PSAT or SAT state assessments. Please encourage a good night's sleep and have your child bring a pencil and a calculator. Thank you!
Leonard Elementary had a successful reading Month filled with safari animals, surprise guest readers, and a lot of books! They wrapped up reading month with author, Julie Wenzlick.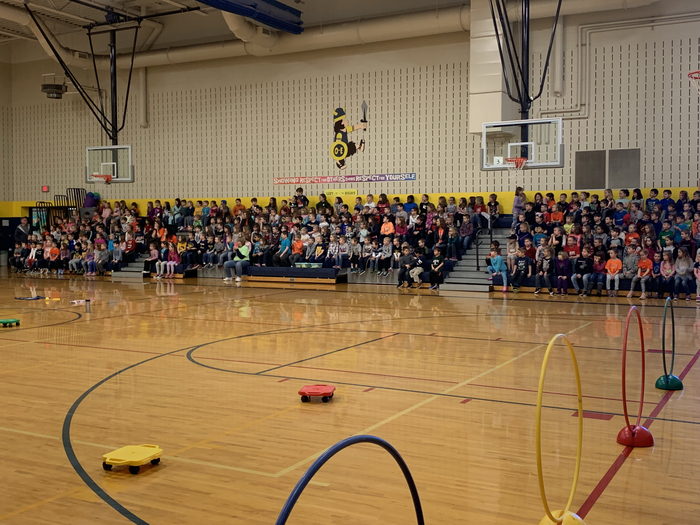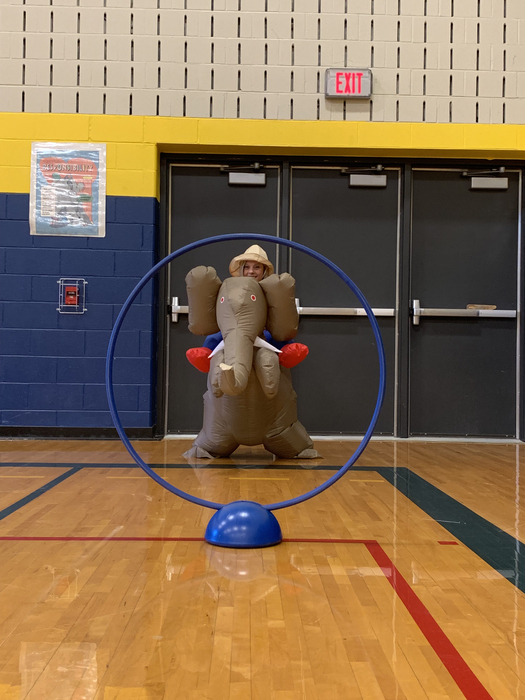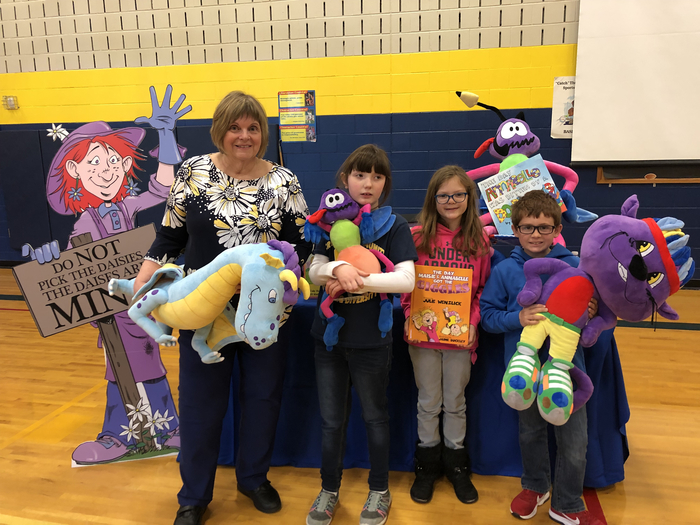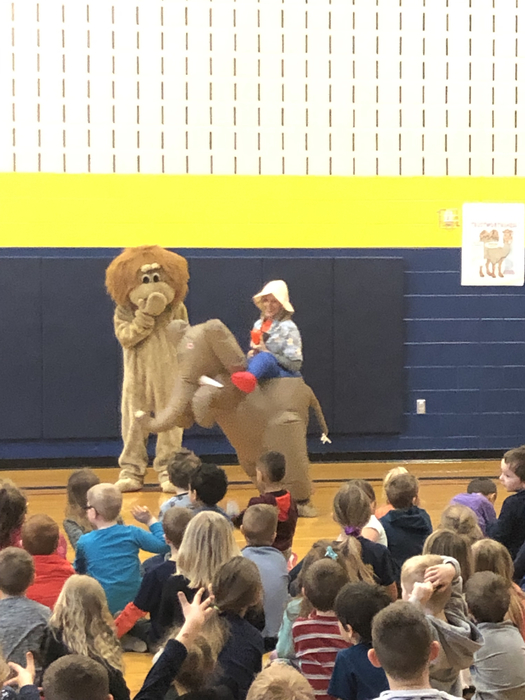 Are you registered to vote? The last day to register to vote fir the upcoming bond extension is April 8th! For more information go to
www.oebond.com
.
OEMS Equestrian Team Information Meeting April 10 at 6:00 pm. Please contact Erika Phillips for more information.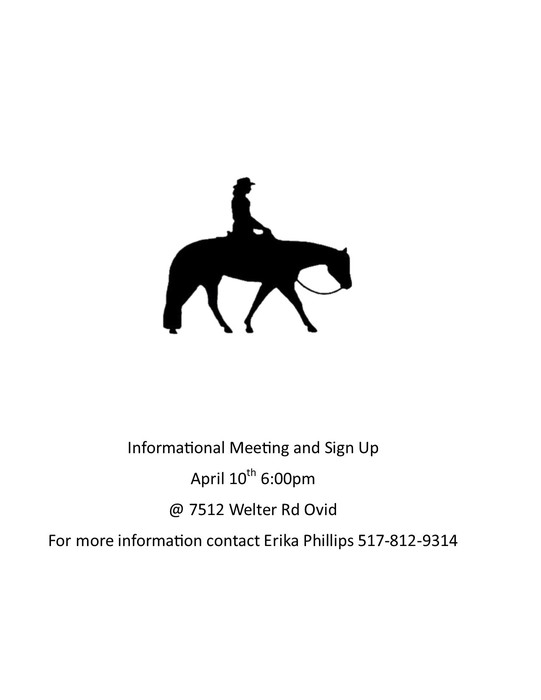 Girls Varsity Soccer game tonight at Mt. Morris has been canceled due to unplayable field conditions. This game has been rescheduled for 4/15/19 @ 4:30 PM.
A reminder that this Friday is an early release day. Also, we are planning Friday, April 19th (Good Friday) as a snow day make up day. We will be going to school for a half day and then staff will have a make up PD day in the afternoon. We currently have 5 days to make up.
EE Knight's reading month finale was out of this world! Students read enough books that Mr. Kirby had to eat astronaut food.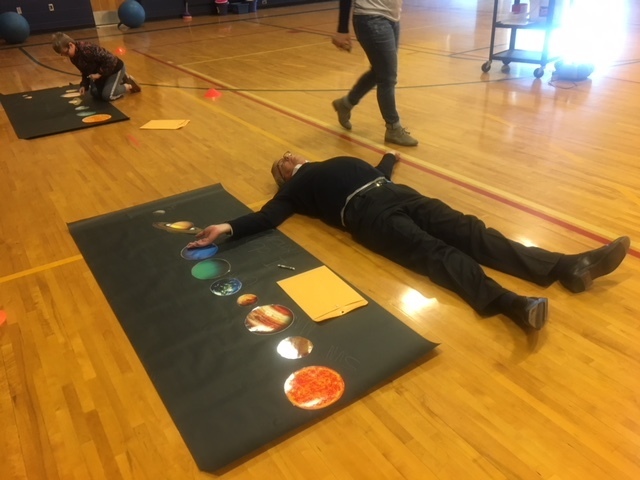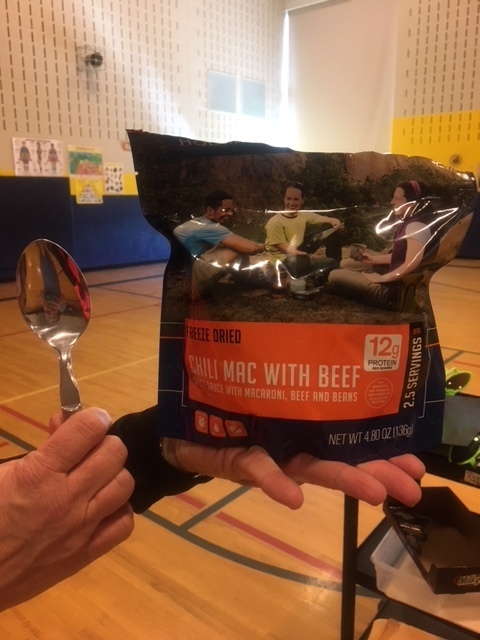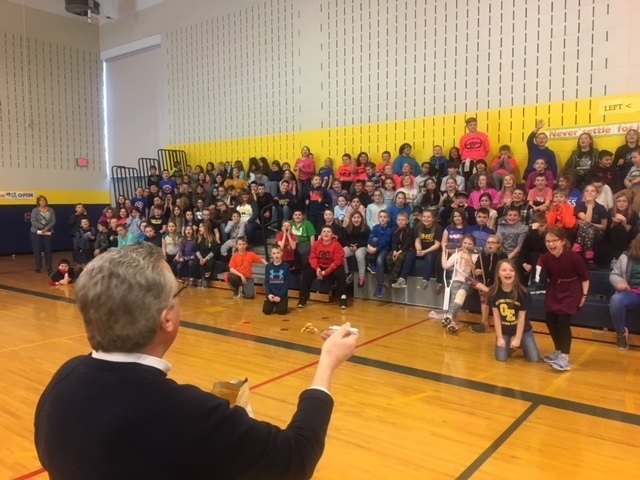 Attention Class of 2023!!!!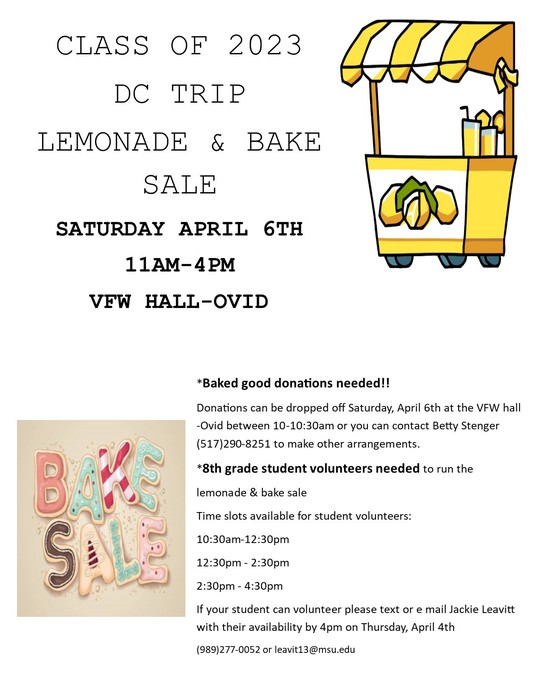 E.E. Knight had a special guest for reading month. Our theme was "Reading is out of this World." We had the mobile planetarium called Sky dome! The students loved it and learned a lot about our night sky.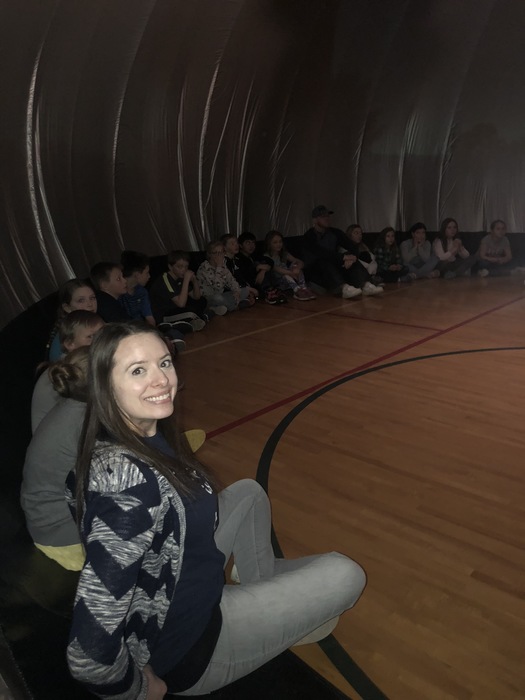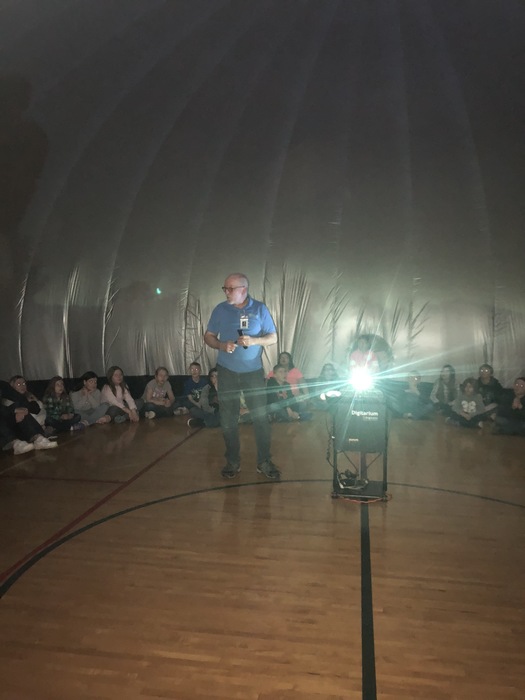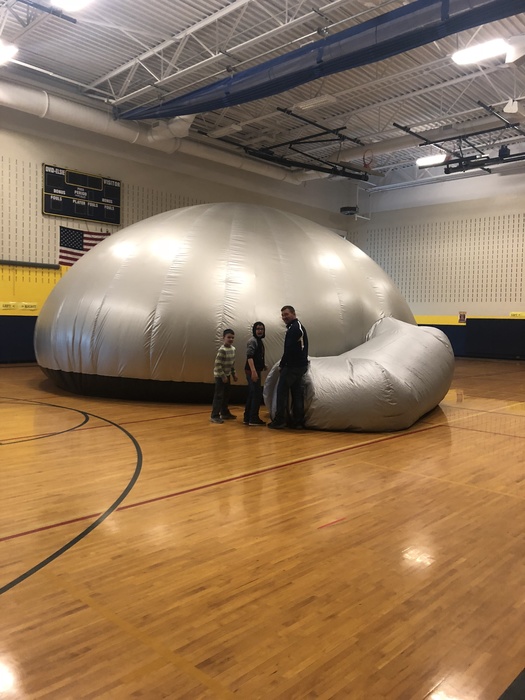 Upcoming Bond Extension information meetings: April 2 - HS Info Ctr - 6:30 p.m.; April 3 - Leonard Info Ctr - 6:30 p.m.; April 4 - EEK Info Ctr - 6:30 p.m. Our committee will also be out and about at sporting events to help answer your questions!
We apologize for any confusion - the "Happy Spring Break" message was scheduled to be sent Friday! School is in session Thursday and Friday!