OVID-ELSIE AREA SCHOOLS FOR KINDERGARTEN ENROLLMENT IS NOW OPEN! All parents of children who will be 5 on or before Sept. 1, 2023, complete the form linked below prior to March 31st. If your child's birthday is after Sept 1, 2023, but before December 1, 2023, you may sign a waiver so they may attend Kindergarten next year. If you have a Pre-K student at Leonard or EE Knight Elementary or you are the parent of a new kindergarten student, please complete the form to receive your Kindergarten Enrollment Packet and Checklist.
www.ovidelsie.org/kenroll
.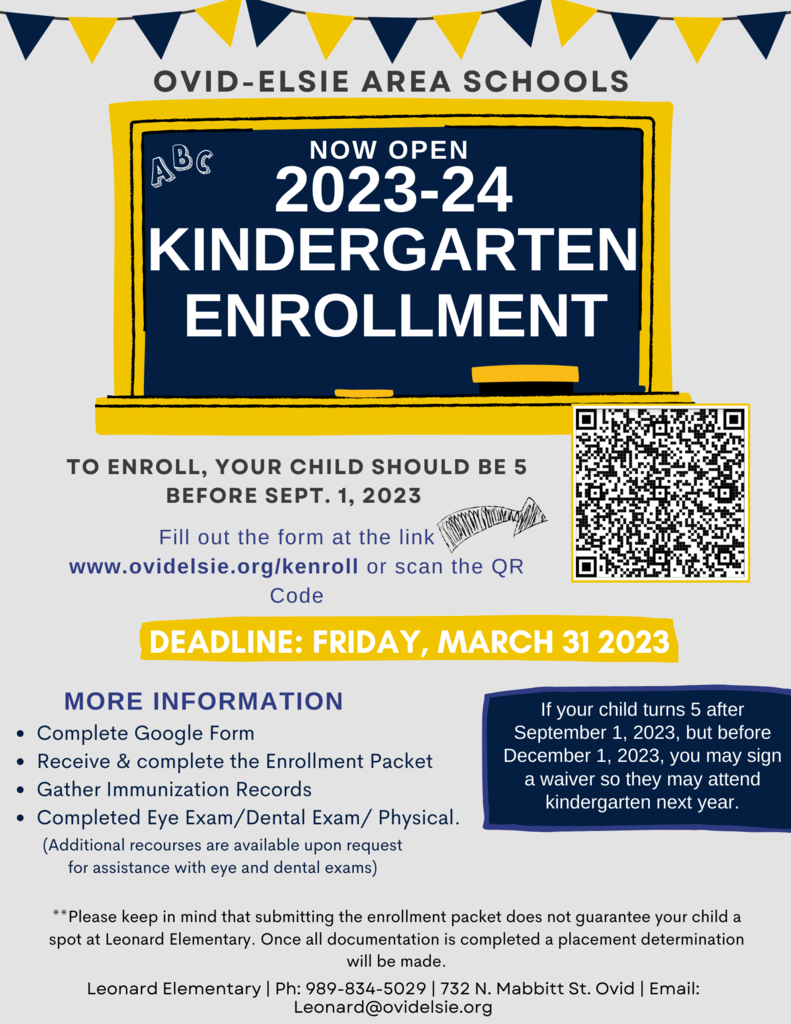 It's a big day for O-E Athletics! Good luck to our four Track athletes as they compete at States, and our Varsity Baseball & Softball teams as they compete in the District Semifinals. Marauder Proud!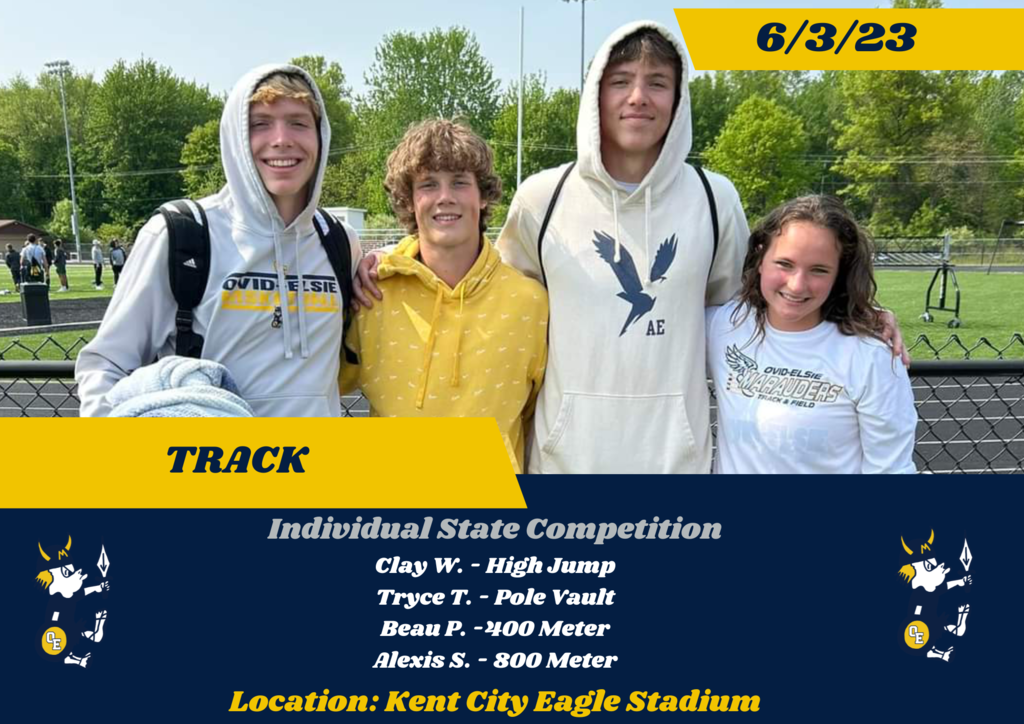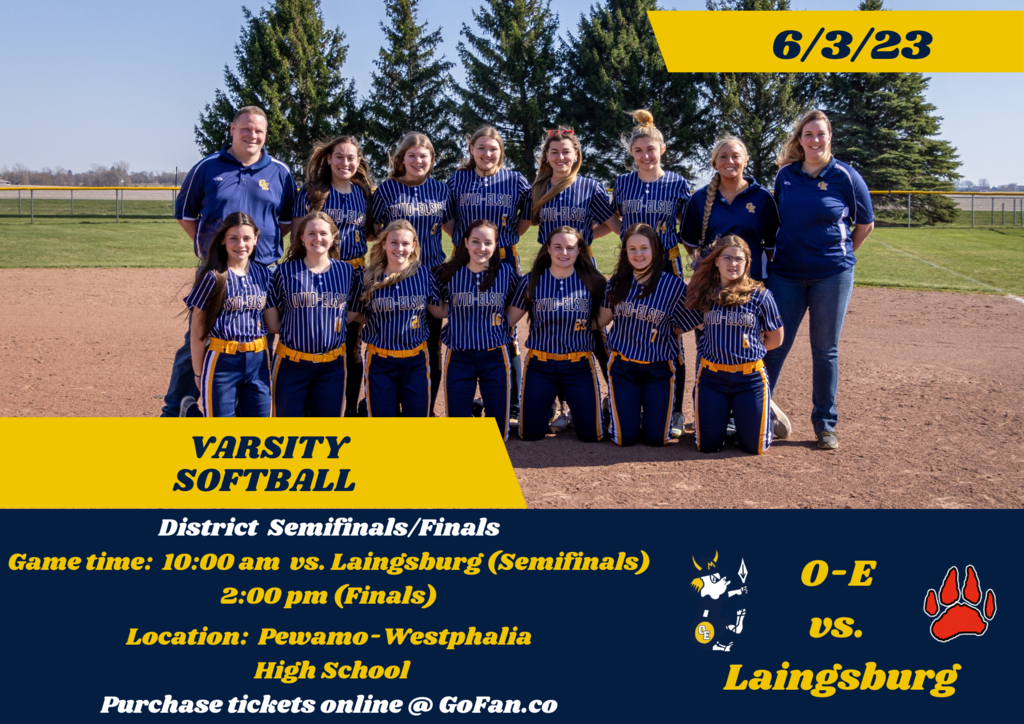 Ovid-Elsie High School Athletics welcomes back Head Boys Soccer Coach Chris Parker. "Coach Parker brings experience, energy, and Conference championship experience to our Boys Program. I am so excited to see what he can do with the team this fall," says Chris Winter, Athletic Director. Welcome once again to Marauder Nation Head Coach Chris Parker!!

Please see the attached communication regarding Boys Soccer at Ovid-Elsie High School. Have a great Summer Marauders!!!

Good luck to our Tennis team today at States. Go Marauders!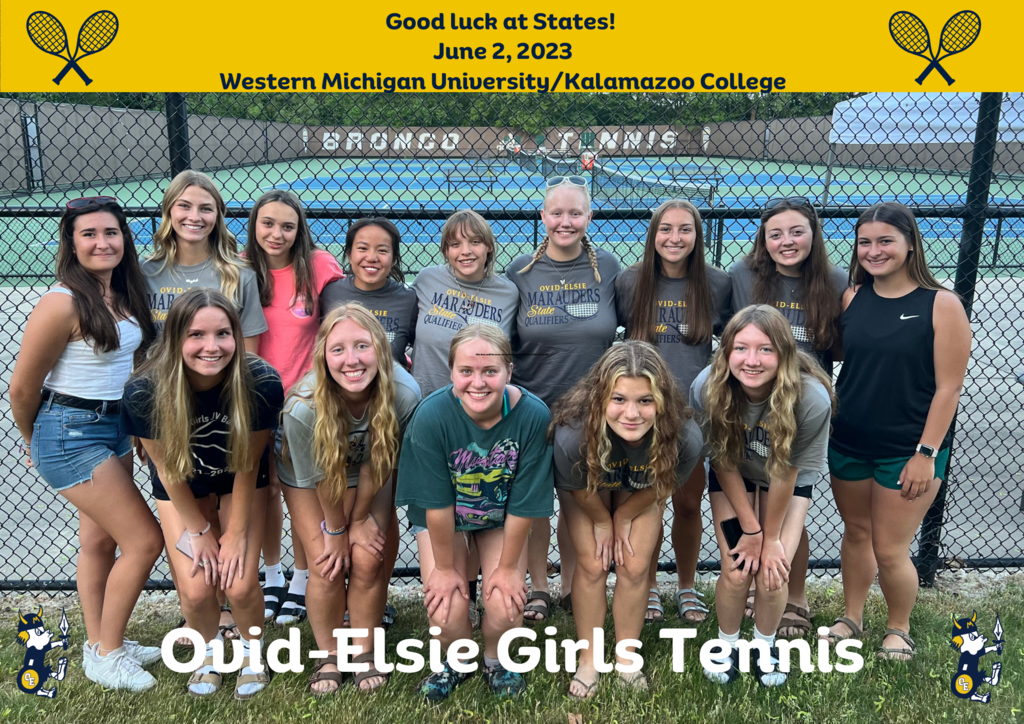 Ovid- Elsie High School Athletics welcomes Head Boys Basketball coach Canyon Walker to the Marauder family. Canyon comes to O-E from state basketball powerhouse Williamston and was a former player and coach at Laingsburg High School. Canyon played college basketball at Olivet College and is excited to join the Marauders! "Canyon brings a perspective of championship basketball that we are excited about," says Chris Winter, Athletic Director. Former Head Coach Josh Latz says, " He's got a great mindset!" Welcome Coach Walker to Marauder Nation!!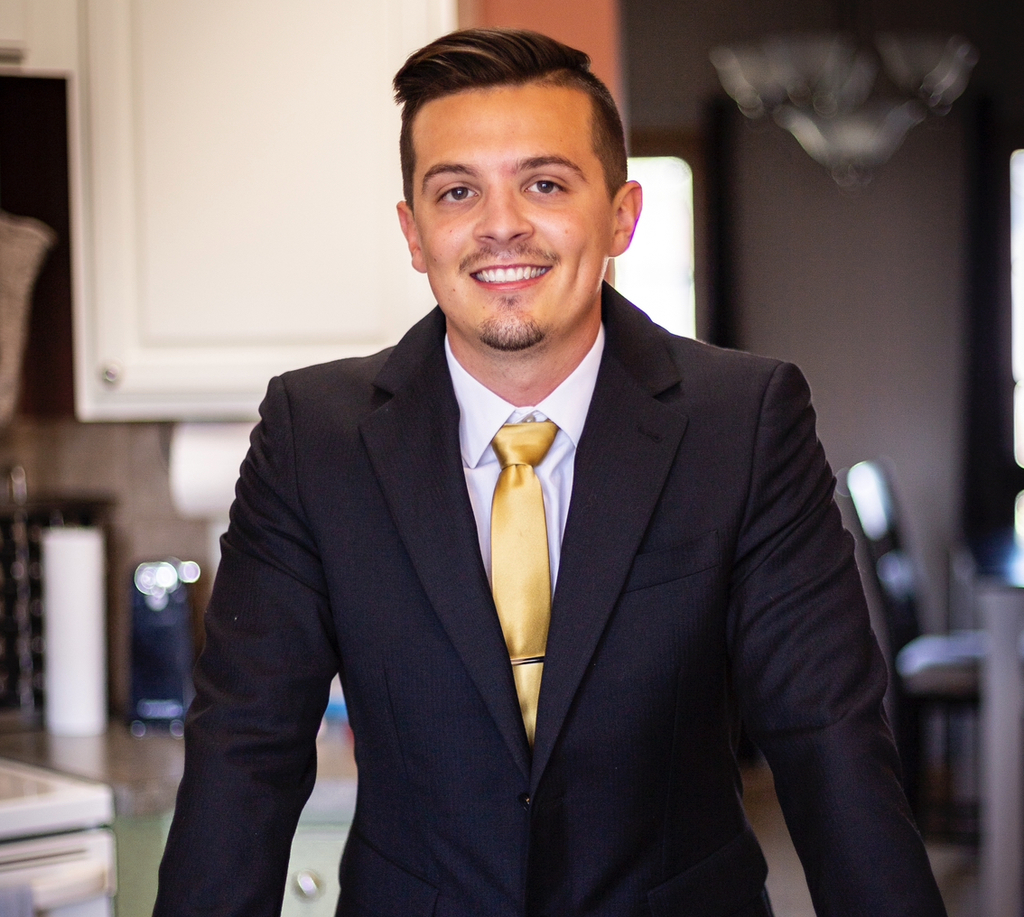 Summer MAT Program schedule for June is attached! Championships are Won in the Summer!!!
https://5il.co/1vjau

Please join us today at 5:00 pm, in downtown Ovid as our local police & fire departments provide an escort for our Girls Tennis and Track athletes as they travel to State Competitions. Congratulations to all!

Good luck to our Soccer team tonight as they take on Williamston in the District Finals. Online ticket purchasing @ Gofan.co. Go Marauders!
Parents, Here is a summary of our Perception Survey Results. Thank you to all who participated.
https://5il.co/1vhmn

The Hall of Fame committee is accepting nominations for the 2023 Hall of Fame inductees. The nomination form can be found at the link below. The deadline for nominations is Sunday, June 4, 2023.
https://forms.gle/EFV4v1Y64NHcSoi57

Due to our send off for Tennis and Track and Field tomorrow evening at 5:00pm and the District Final at Williamston tomorrow night at 6pm, we have POSTPONED Parents night for Athletics until August. Please send your athletes to the high school office to pick up a Sports Physical form.

Good luck to our Track team today. Go Marauders!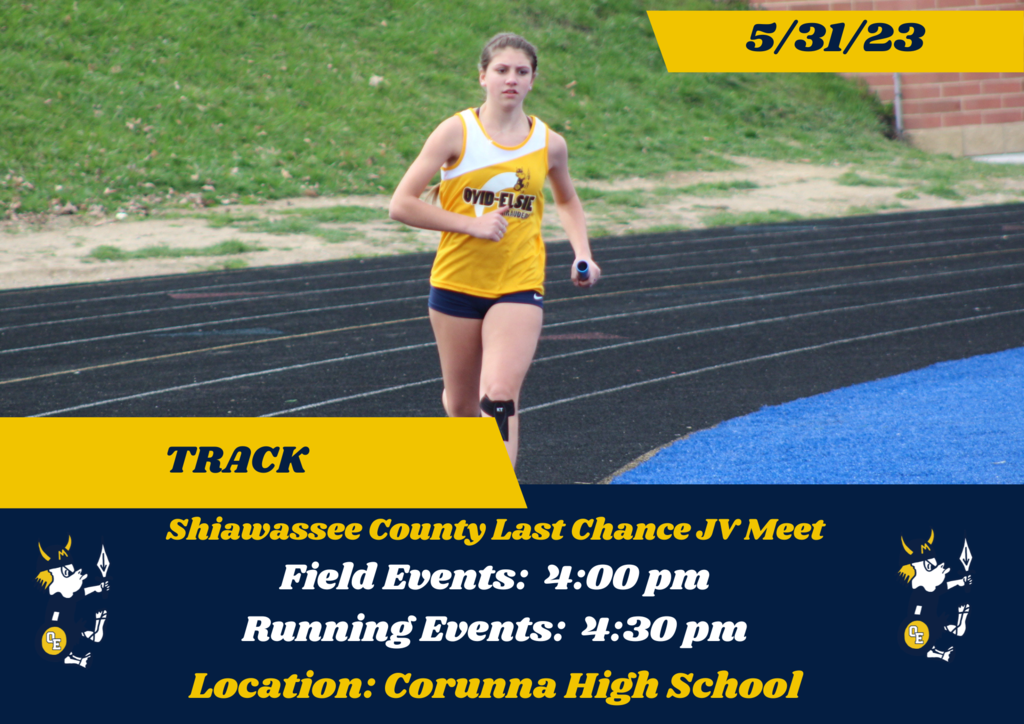 Due to EEKnight field day events walkers and parent pick up students are just arriving back to the school. We apologize for the delays.

Good luck to our Golf, Soccer & Varsity Baseball teams today. Go Marauders!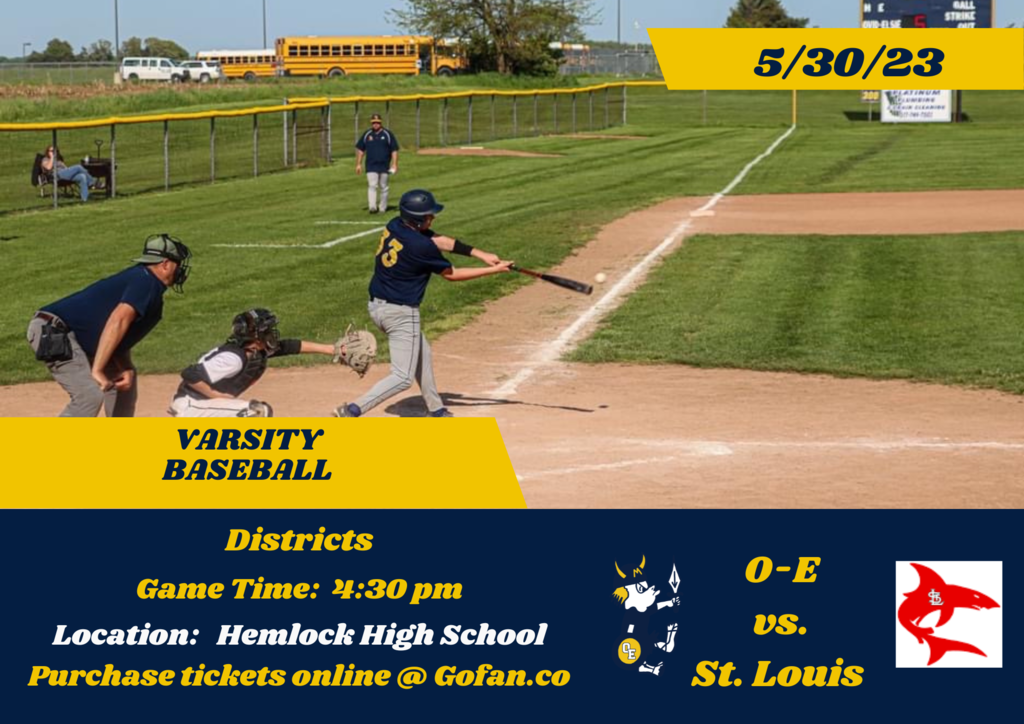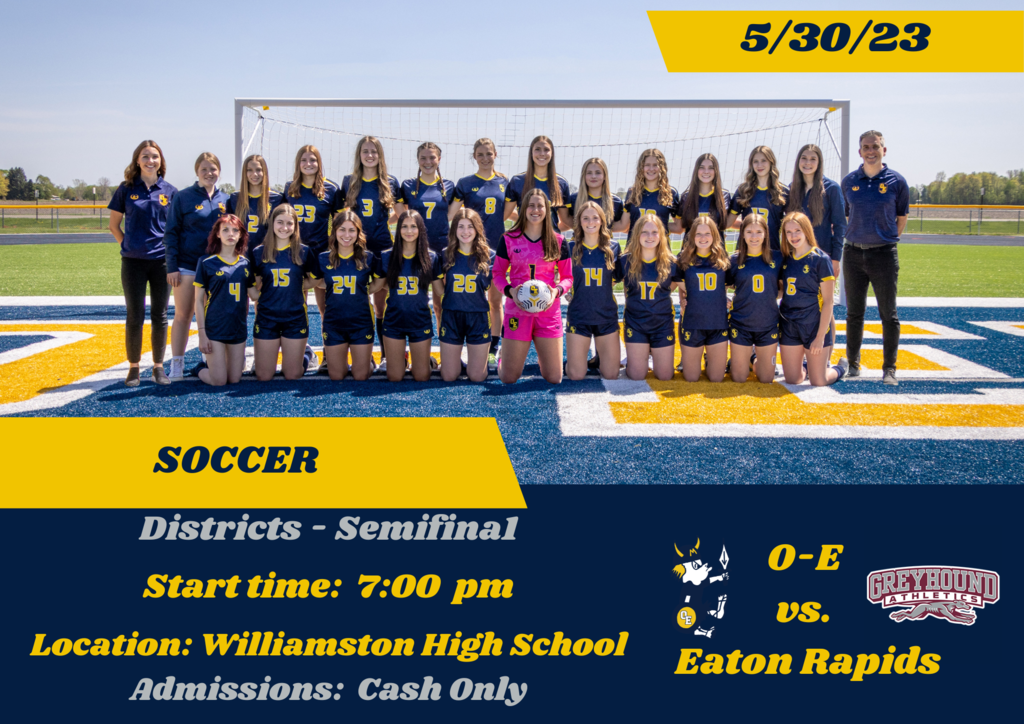 Athletics - Week of 5/29/23 It's a big week for the Marauders! Good luck to all of our athletes!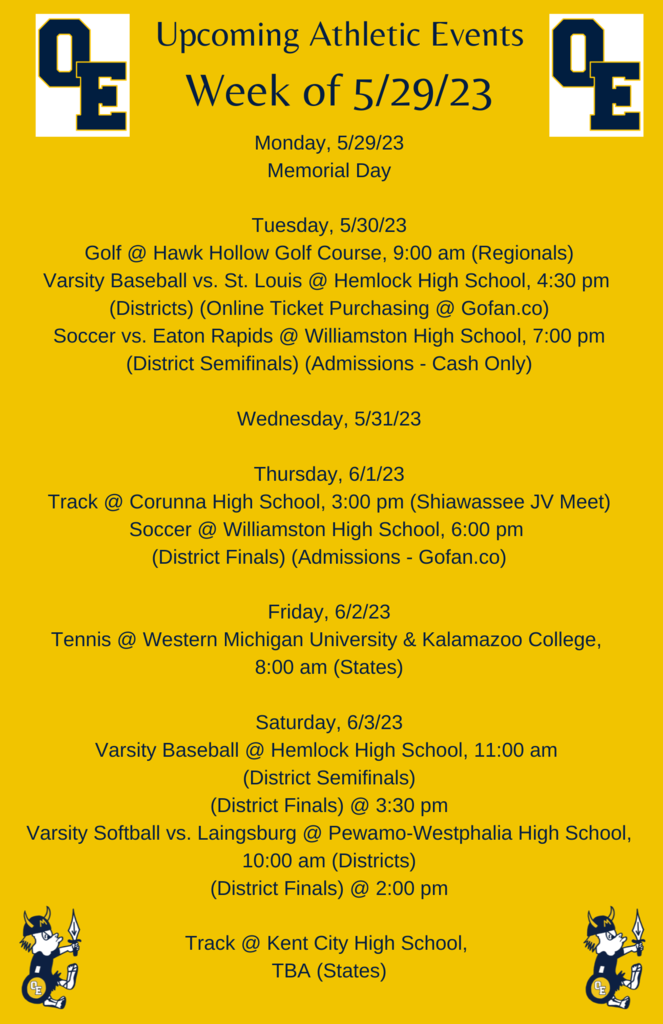 A reminder to all E.E. Knight families: Field Day is next Tuesday, May 30th. Some items you may want to send with your student: water bottle, snacks, sunscreen/bug spray. Also, make sure they dress appropriately for the weather. Have a great Memorial Day Weekend!!
Attention high school parents, high school yearbook has 16 yearbooks left to sell When they are gone, that's it, no reprints. Please go to
www.jostens.com
to purchase one. They will take orders until they are out this summer. Middle school parents, the middle school yearbooks are in and being distributed. Contact the middle school office to purchase any remaining yearbooks.

Join us for our Marauder Athletics Parents Night - Thursday, June 1, 2023. This will be for 2023-2024 High School athletes & families.