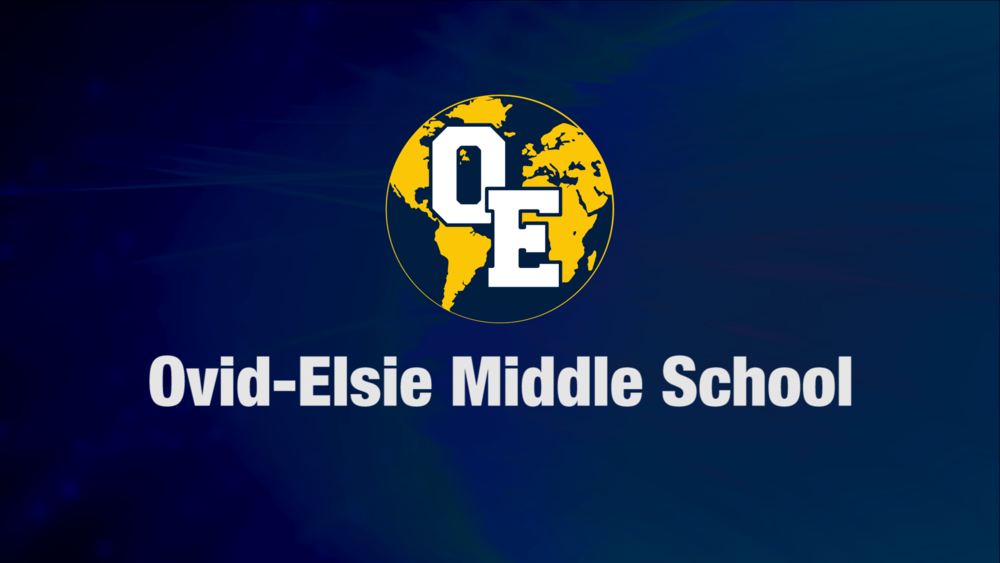 Announcements 3-19-2019
Claire Holley
Tuesday, March 19, 2019
Announcements 03/19/2019
Good Morning staff and students welcome back to Ovid-Elsie Middle School where we are inspiring life-long learners to achieve their full potential and excel in a changing world. Today is Tuesday March 19th, 2019. Please stand for the pledge: I pledge allegiance to the flag …
The Kindness Challenge this week is: Be encouraging!!! Support those around you, especially if you see somebody struggling in class.
Don't forget that if you are into chess you can join Mr Gavenda Wednesday afternoon from 3-4:30pm with the chess club.
Middle School Students Challenge will be Thursday at 7:15AM this week. We will combine with the High School and be in the High School woodshop.
Finally the results to the St Paddy's Day Door Challenge are in! In 4th place we have a tie with Latz and Hazle receiving 65 points. In 3rd place Mr Hufnagel has 66 points. In 2nd place with 68 points is Mr Kingsbury's room and at 71 points we have a winner….congratulations to Mrs Willbanks for her creative spin on our St Patrick's Day competition!!! It was very difficult judging because we had some fantastic doors and everybody made an amazing effort!! Well done everybody!
Have a fantastic Tuesday at OE!