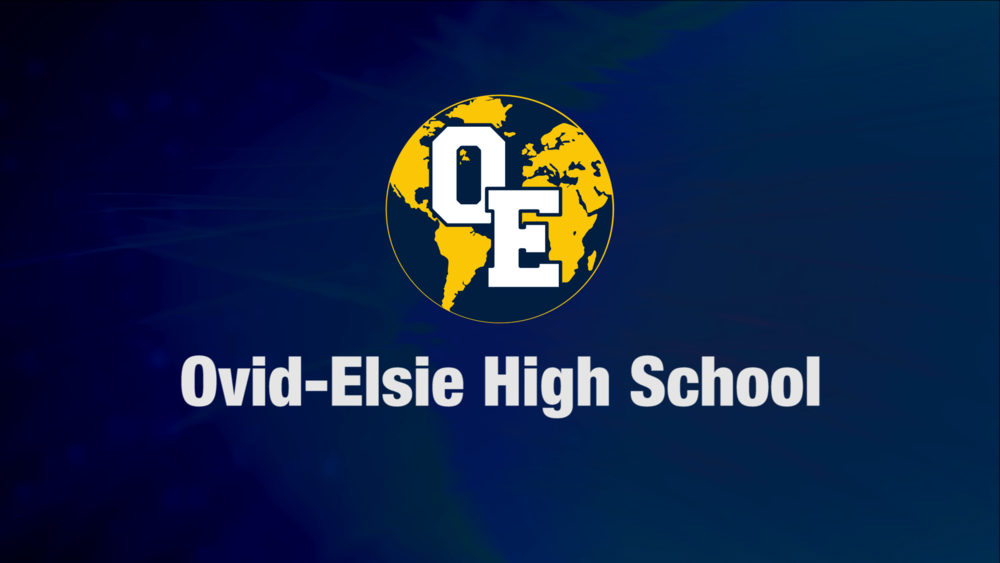 Ovid-Elsie High School News 2/25/19
From the desk of Mr. Tokar
Monday, February 25, 2019
Ovid-Elsie High School
Week of February 25, 2019
MONDAY
*Boys Varsity Basketball vs. Chesaning @ Mt. Morris @ 6:00
*HUMS120 Face-to-Face Meeting @ CCRESA, 5:00-6:50
*GEOG221 Face-to-Face Meeting @ CCRESA, 7:00-9:00
TUESDAY
*Play rehearsal in Student Lounge, 3:00-5:00
*Pre-Festival Band Concert, 7th-12 grade, @ 7:00
*NAHS meeting in art room @ 7:30 AM
*Girls JV & Varsity Basketball @ Chesaning, JV @ 5:30, Varsity @ 7:00
*Varsity Swim Competition - Second Shave @ Grand Ledge
*Respite Training from 10:00-1:30 at the First Congregational Church in Owosso, for those interested.
WEDNESDAY
THURSDAY
*Robotics season kicks off at Kettering, more info is here.
*Play Rehearsal in auditorium, 3:00-5:00
*Girls JV & Varsity Basketball @ Home vs. Brandon H.S.- JV @ 6:00, Varsity @ 7:30
FRIDAY
*Early Release @ 11:30
*Academic Letter Ceremony @ 10:00.
*PSYC200 Face-to-Face Meeting @ CCRESA, 12:00-1:50
*STATS170 Face-to-Face Meeting @ CCRESA, 2:00-4:00
*Robotics at Kettering, more info is here.
*Freshman Class Officer Meeting @ 7:30 in Ms. White's Room
SATURDAY
*Robotics at Kettering, more info is here.
SUNDAY
Looking Ahead
Class registration forms for 2019-2020 school year are due by March 8th to Mrs Ehman or Mrs. Horak.

Chess Club starts Wednesday, March 6th @ 3:15-5:00 in Mr. Gavenda's classroom.

Band Festival @ Perry H.S., Sat. March 9th

Parent Teacher Conferences Thursday, March 14th @ 5:30-7:30

Spring Break, March 23-31

HS/MS Play "Almost, Maine" Friday, April 26th and Saturday, April 27th @ 7:00

Prom Saturday, May 4th

Senior Tea is tentatively scheduled for May 13th.
Other Matters of Interest
Freshmen that ordered a 2017-18 OEMS yearbook can see Mrs. Powell in H.S. office for pick up.

The lost and found in the office is overflowing, please check it if you've misplaced something.

FREE High in Plain Sight: Substance Abuse Prevention Training Workshop. March 14th 9:00-12:00 at AgroLiquid Conference Center. More info can be found here.

The MSU Science Festival is excited to offer FREE educational programming for K-12 students both on and off MSU's campus during the week of March 25 – 29, 2019. A wide variety of programs are still open for all ages, so sign up today on our website, here!

Freshman class dues of $10 need to be turned into Ms. C. White.

Seniors reminder to pay your class dues! Check with Mrs Horak for how much you owe.

2019 yearbooks on sale now with pricing of $65.00 until May 24th, 2019.

Elsie Dairy Festival Royalty Applications are in the office and due by March 8th.