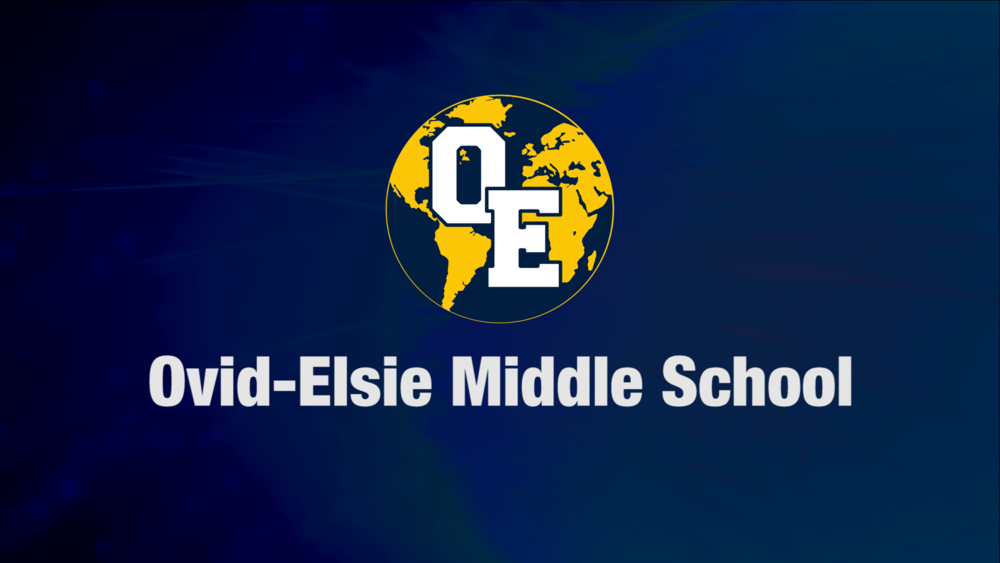 Middle School Announcements 11/2/18
Crystal Loynes
Friday, November 02, 2018
Announcements 11/02/2018
Good Morning staff and students, welcome back to Ovid-Elsie Middle School where we are inspiring life-long learners to achieve their full potential and excel in a changing world. Today is Friday November 2nd, 2018. Please stand for the pledge: I pledge allegiance to the flag ........
Students may no longer store gym bags and instruments in the sick room. They are becoming a hazard. Lockers are available in the locker rooms and the band room if your equipment won't fit in your school locker.
A reminder that 8th grade will be attending the CCRESA Career Expo next Tuesday the 6th. Permission slips are due today to your first hour teacher!
Next Friday and Saturday we are presenting our school play. Come on out at 6:30 to see 2 plays in one night. 'Survive the Night' is starring our very own Middle School and High School students. Tickets are $7 for adults and $5 for kids and will be sold at the door.
We have two student birthdays today. Happy Birthday to Destini and Dezarae B.!!!
And Finally, our Blue and Gold Spirit Day winners are:
6th grade - Riley C & Hailie M

7th grade - Jayden E & Sam S

8th grade - Parker S & Karson L

Staff - Grandstaff & Hufnagel
If you are wearing Marauder wear please come on down to the office to get your picture taken and receive your Spirit Day treat!
It's a Fabulous Friday at OE!