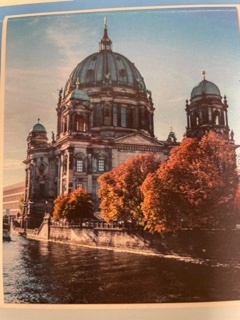 We're going to EUROPE in 2022! We want YOU to join us!
HS Office
Friday, April 23, 2021
Students and Parents,
It is with great anticipation and excitement that we invite you to travel to Europe in June, 2022. Countries being toured will be: Germany, Poland, Czech Republic, and Austria. This is a 14 day trip that will have chaperones, guides, and a whole lot of sites to see, cultures to learn, and an experience you'll never forget!
This trip was originally scheduled to fly out June, 2020. The pandemic halted that date along with the rescheduled June 2021 date. We have decided to OPEN UP the enrollment to 7th-12th grade students who may want to travel with us June, 2022.
WHO: Dana Blank and Julie Keck (OEHS Teachers along with EF Personnel)
WHAT: Virtual Information Session to get the super-cool information!
WHERE: You can sit at home and log in. You MUST pre-register for the meeting by clicking on the link below and a link to the ZOOM meeting will be sent to you:
Europe 2022 Virtual Meeting Session Pre-registration
WHEN: The Virtual Meeting Session will be held Wednesday, April 28th, 6:00 pm, ZOOM
We look forward to sharing this exciting adventure with you and hope you'll decide to join us. Questions will be answered during the ZOOM meeting... bring them!
Encouraging new discoveries,
Dana Blank and Julie Keck