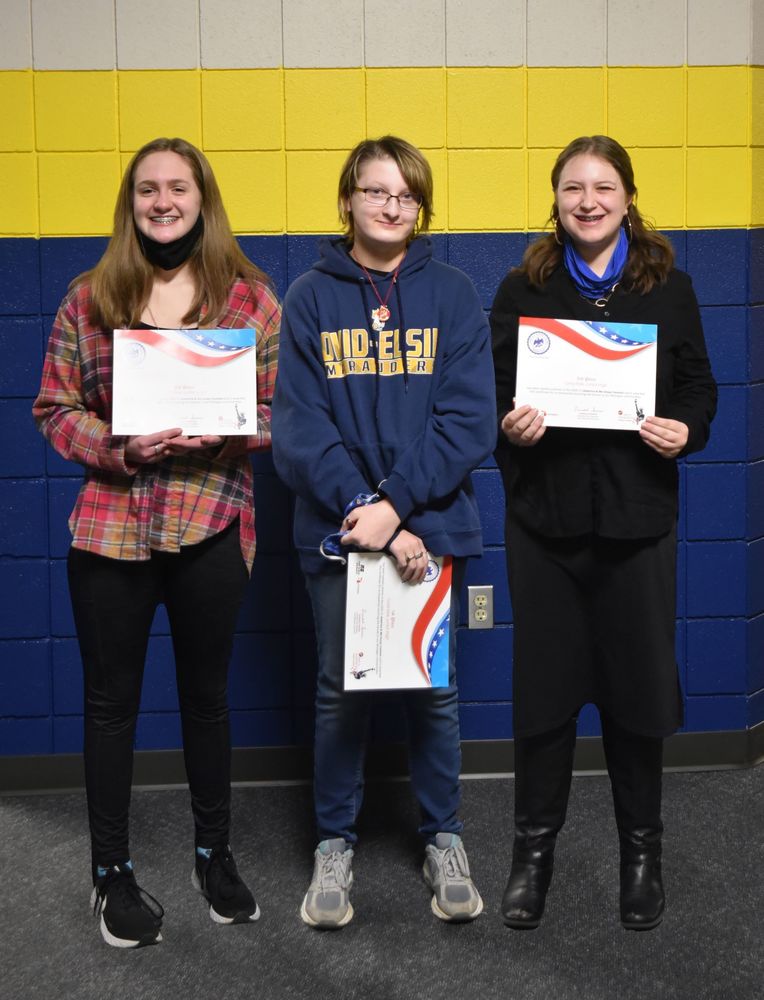 Winners of the 8th Grade America & Me Essay Competition
Claire Holley
Tuesday, March 16, 2021
The results of the 8th Grade - 'America and Me' Essay Contest are in. Congratulations to all who participated and put so much time into recognizing their Michigan heroes.
3rd Place: Norah W
2nd Place: Kathryn T
The 1st place essay contest winner at Ovid-Elsie Middle School for the 2020-2021 school year is Abigail T!
Abigail's essay will advance to the state level competition, from which the top ten essays in Michigan will be selected. The top ten statewide winners, who will be announced in April, will each receive a plaque, a medallion, and a cash award of $1,000. They will also be honored at a banquet in Lansing, and will meet with Michigan's top governmental leaders.
Good luck Abby as you compete to be the statewide winner, and congratulations to Katie & Norah.
(The attached photo was compiled from 3 individual pictures - students were socially distanced during the photoshoot.)