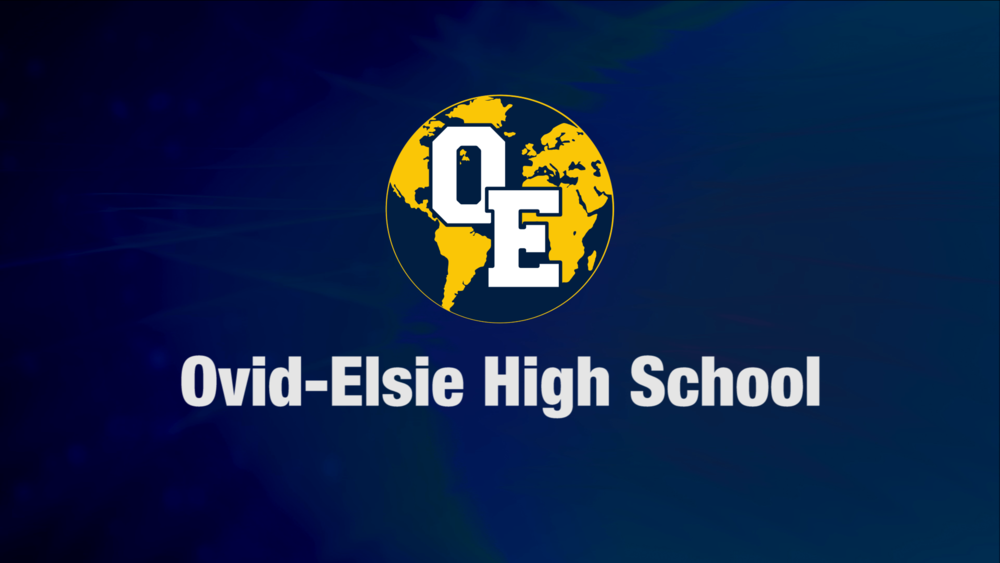 OEHS Newsletter - Week of 2/15/21
Becca Powell
Monday, February 15, 2021
Ovid-Elsie High School
Week of February 15, 2021
MONDAY
Campus Life, 7:27pm (see Mrs. Denniston for more info)
Board Meeting, 6:30 pm
TUESDAY
Paying for College 101: Financial Aid - Where to Start Hosted by Davenport College (more info @ https://www.davenport.edu/admissions-aid/visit/undergraduate)
WEDNESDAY
Virtual Learning Day for all Students
Advisory Check-In, Google Meet, 10:30 - 11:30 am
THURSDAY
Student Challenge, 7:00 - 7:45 am (details below)
Lunch Group with Mrs. Ehman @ 11:50 am
Science Olympiad, 3:10 - 4:30 pm
FRIDAY
SATURDAY
SUNDAY
Looking Ahead
March 5th - Early Release at 11:30 am

March 18 - MS/HS Parent/Teacher Conferences

March 29 - April 2 - Spring Break

April 17th at 7:00 pm & April 18th at 3:00 pm - OE HS Drama production of "Shrek, Jr." in the HS auditorium and streamed (details to come later about online ticket sales for streaming)

April 24 - Prom

May 16 @ 2:00 pm - Graduation
Other Matters of Interest
Any students interested in playing softball, please email Coach Gingrich at: felicia.gingrich@ovidelsie.org

All middle school and high school volleyball players for the 2021 season. Summer camp registration sheets will be in the office and they are due by March 25th

Student Challenge is starting back up! The location of the High School Student Challenge has changed and will be held in the Middle School in the 8th-grade teacher lounge. The Student Challenge meetings are open to absolutely ANYONE and will be every Thursday morning from 7 AM to 7:45 AM. If you attend please use the IC entrance on the Southside of the building and you must go straight to the meeting. Due to Covid-19 protocols, no food will be served at this time. If you have any questions please contact Mr. Hazle.