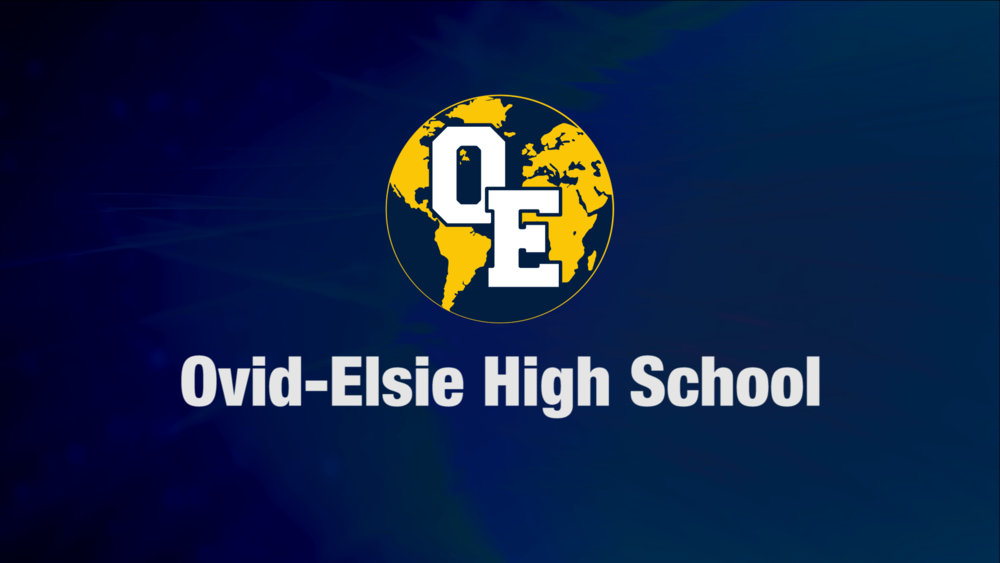 Ovid-Elsie High School News 10/12/20
From the desk of Mr. Tokar
Monday, October 12, 2020
`
Ovid-Elsie High School
Week of October 12, 2020
MONDAY
Spirit Day: Movie Character
Fundraisers: Hat Day & Pop ($1 each)
Varsity Soccer @ Lakeville High School, 4:30 pm
TUESDAY
Spirit Day: Super Hero
Fundraisers: Hat Day & Pop ($1 each)
Cross Country, Home @ Uncle John's Cider Mill, 12:00 pm
JV Volleyball @ New Lothrop High School, 5:30 pm
Varsity Volleyball @ New Lothrop High School, 6:30 pm
WEDNESDAY
Virtual Learning Day for all Students
SAT Testing for Seniors
University of Michigan Ann Arbor Virtual Visit for Seniors (link was emailed), 4:00 pm
Powderpuff Games - 5:00 pm - JV (freshmen vs. sophomores) / 8:00 pm - Varsity (juniors vs. seniors)
THURSDAY
Spirit Day: Class Color
Fundraisers: Hat Day & Pop ($1 each)
Homecoming Voting Closes @ 3:00 pm
JV Football @ Mt. Morris High School, 6:00 pm
FRIDAY
Spirit Day: Blue & Gold
Fundraiser: Hat Day
FFA "Drive your tractor to school" Day (open for anyone to participate)
Crowning of Homecoming Royalty
End of first rotation for the freshmen
Varsity Football, Home vs. Mt. Morris, 7:00 pm
SATURDAY
Varsity Volleyball @ Bath High School, 9:00 am
Cross Country @ Webberville, 10:00 am
SUNDAY
Looking Ahead
October 19 - start of second rotation for freshmen

October 20 @ 5:30 pm - Dale Carnegie Graduation

October 21 @ 7:00 pm - Spring Arbor University Virtual Visit for Seniors (link was emailed)

October 22 - Jostens representative meeting with Seniors (graduation) & Freshmen (class rings)

October 28 @ 4:00PM - Indiana Tech Virtual Visit for Seniors (link was emailed)

October 29 - Jostens representative will be available for placing orders

November 20 and 21 - High school play - 7pm

December 15 - High School Choir concert - 6:30pm
Other Matters of Interest
Office Information & Forms
Options for excusing a student's absence
When excusing a student due to an illness, please be specific of any symptoms the student is experiencing.
Provide a doctor's note for the absence.

Email the attendance secretary at michele.moore@ovidelsie.org.

Call the high school office at 989-834-2271, press 1 for HS.
FOR EARLY DISMISSAL:
Send your student to school the day of the absence with a signed note stating the date, early dismissal time and the purpose of their early release. The student needs to provide the note AT THE START OF THE CLASS PERIOD to the teacher of the class they need to leave in. At the designated time, the student will be released from class and needs to report to the office prior to leaving school grounds to check out with Mrs. Moore.
New Driver? If you need a parking permit please complete this form and return it to the HS office.