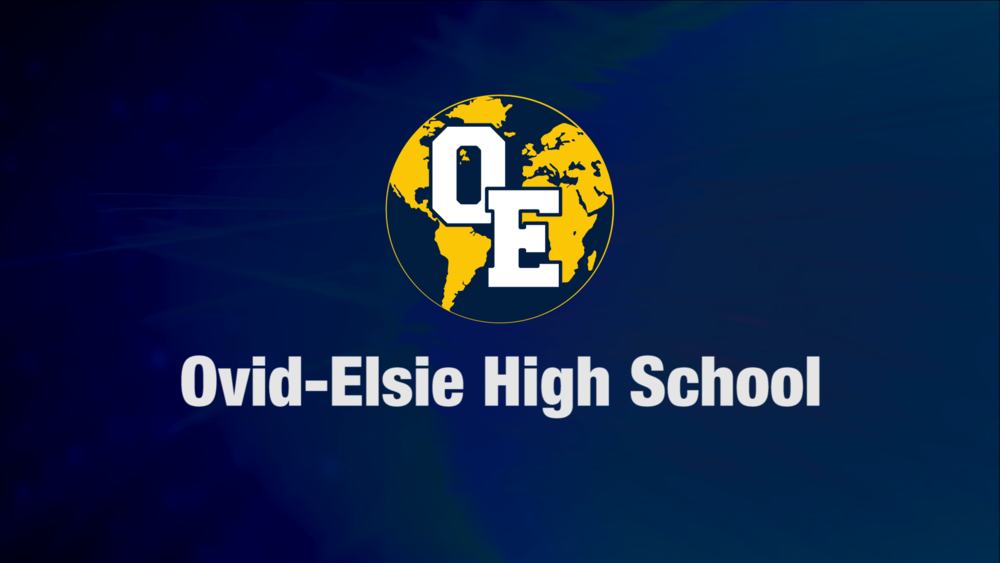 Ovid-Elsie High School News 1/13/20
H.S. Office
Tuesday, January 14, 2020
Ovid-Elsie High School
Week of January 13, 2020
MONDAY
Snow Day #2
TUESDAY - Start of 2nd semester
Student Council Meeting, 7:30 am
Tabletop Gaming Club, 3:00 pm - 5:00 pm
Boys Freshman Basketball, Home vs. Mt. Morris, 4:00 pm
Girls JV Basketball, Home vs. Mt. Morris, 5:30 pm
Girls Varsity Basketball @ Mt. Morris, 5:30 pm
Boys JV Basketball Home vs. Mt. Morris, 7:00 pm
Boys Varsity Basketball @ Mt. Morris, 7:00 pm
WEDNESDAY
Marauder Pride Time - Advisory/Activity Schedule
Vision Testing
Tabletop Gaming Club, 3:00 pm - 5:00 pm
Wrestling @ Montrose, 5:00 pm
FFA Chapter Meeting, 6:00 pm
MarauderBots 5234 Programming Team Meeting, 6:00 - 8:00 pm
THURSDAY
Dale Carnegie Club Meeting, 7:30 am
NAHS Meeting in the Art Room, 7:30 am
Boys Freshman Basketball @ Brandon High School, 5:30 pm
Girls JV Basketball @ New Lothrop, 5:30 pm
Swimming, Home vs. Ionia, 6:00 pm
Boys JV Basketball, @ New Lothrop, 7:00 pm
FRIDAY
Snow Sculpting Team Meeting, 7:30 am
Morning Meditation in Student Services, 7:30 am
Tabletop Gaming Club, 3:00 pm - 5:00 pm *New Date!
Coaches vs. Cancer Basketball Games - ORANGE OUT
Girls Varsity Basketball, Home vs. New Lothrop, 5:30 pm
Boys Varsity Basketball, Home vs. New Lothrop, 7:00 pm
SATURDAY
Varsity Bowling @ Riverbend Bowl, 9:00 am
Wrestling @ Ithaca, 9:00 am
Swimming @ Haslett, 9:00 am
Competitive Cheer @ Pewamo-Westphalia, 10:00 am
SUNDAY
No School Monday, January 20th.
Looking Ahead
January 20th, No School (Flex Day)

February 14th -17th, Mid-Winter Break-No School (Flex Days)
Other Matters of Interest
If your student takes medications during the day, please have them pick up a Medication Authorization form from the office. The form is necessary for ANY medication (including over the counter) regardless of if the office holds it or if the student is allowed to possess it. The form requires a parent and doctor's signature. For OTC medications being held in the office, a new unopened bottle is required.