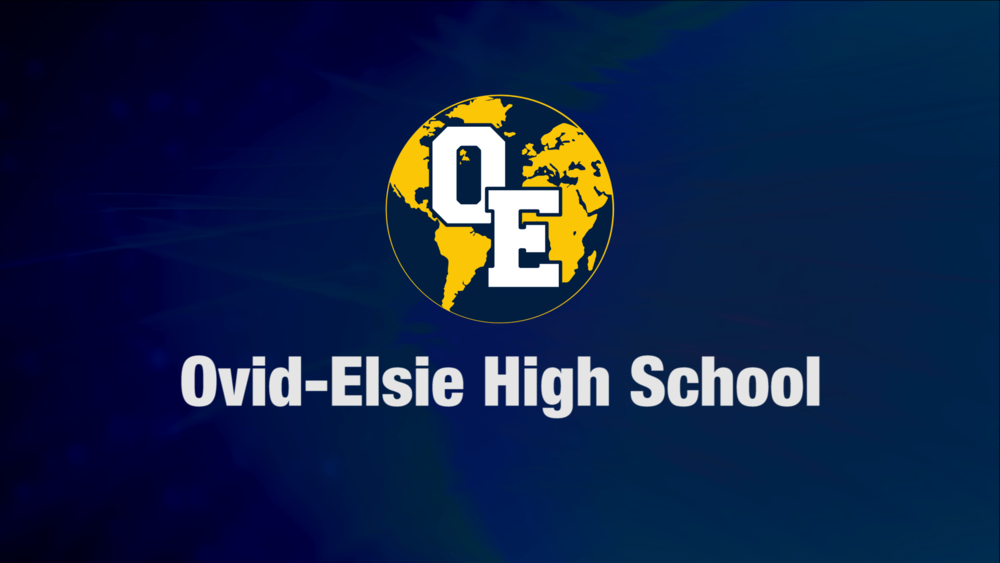 HS Happenings for the week of 11/4
Mr. Tokar
Monday, November 04, 2019
Ovid-Elsie High School
Week of November 4, 2019
MONDAY
Student Council Can Food Drive
Morning Meditation in the Auditorium, 7:30 am
Student Council Meeting, 7:30 am
Campus Life in the Student Lounge, 7:07- 8:37 pm
Varsity Volleyball @ Central Montcalm High School, 7:00 pm
TUESDAY
Student Council Can Food Drive
Student Council Meeting, 7:30 am
Michigan History Field Trip
Student Council Frankenmuth Trip
Music Boosters Meeting, 5:30 pm
WEDNESDAY
Marauder Pride Time - Advisory/Activity Schedule
Student Council Can Food Drive
Student Council Meeting, 7:30 am
Navy Recruiter here during both lunches
FFA Poultry Contest
Career Expo @ DeWitt High School, 11:45 am
Play rehearsal in Auditorium, 3:00 - 4:00 pm
Dual Enrollment Orientation and Registration in Information Center, 6:00 pm
Robotics Sponsor Banquet in the Cafeteria/Auditorium 6:00 pm
THURSDAY
Student Council Can Food Drive
Dale Carnegie Club Meeting in Student Lounge, 7:30 am
Student Council Meeting, 7:30 am
NAHS Meeting in the Art Room, 7:30 am
Play rehearsal in Auditorium, 3:00 - 4:00 pm
Parent Teacher Conference for HS & MS, 5:30 - 8:00 pm
FRIDAY
Early Release @ 11:30 am
Student Council Can Food Drive
Student Council Meeting, 7:30 am
Morning Meditation in the Auditorium, 7:30 am
Play dance rehearsal, 11:30-12:30
CHEM 125 Meeting @ CCRESA, 12:00 - 1:50 pm
COMM 120 Meeting @ CCRESA, 2:00 - 5:00 pm
SATURDAY
SUNDAY
Looking Ahead
U of M Flint rep here Nov 13th during both lunches

No School Friday, Nov 15th.

SOCL 120 Meeting Dates @ CCRESA, 7:00-9:00pm, Nov. 18

The History of Dating Play Performances, Nov. 22 and 23, 7:00
Other Matters of Interest
OEHS Business Dept. Coat Drive! All sizes of gently used coats, hats, mittens, boots, etc… can be taken to room S-18.

OEHS Business Dept. Corporate Services class has started its business, Cornfield Candle Company! Anyone interested in purchasing a hand-poured soy candle, please see a student in the class, Ms. Bonnie Ott at x1818 or come to room S-18! They come in a variety of scents such as Cinnamon Hollyberry, Pumpkin Spice, Apple Pie, Sugar Cookie and Michigan Maple! An 8-ounce candle is $8.00. These will be on sale from now until early December or while supplies last.

Please pay class dues ($10) to your advisors.

Any student wishing to participate in winter sports needs to have a signed physical form on file in the H.S. office. Blank forms are available in the office, if needed. Also, every student must have their gold cards prior to his/her first practice. Gold cards can be picked up in the office

Play "The History of Dating" - November 21st at 1pm for High school

Play "The History of Dating" - November 22nd and 23rd at 7pm at the HS Auditorium.