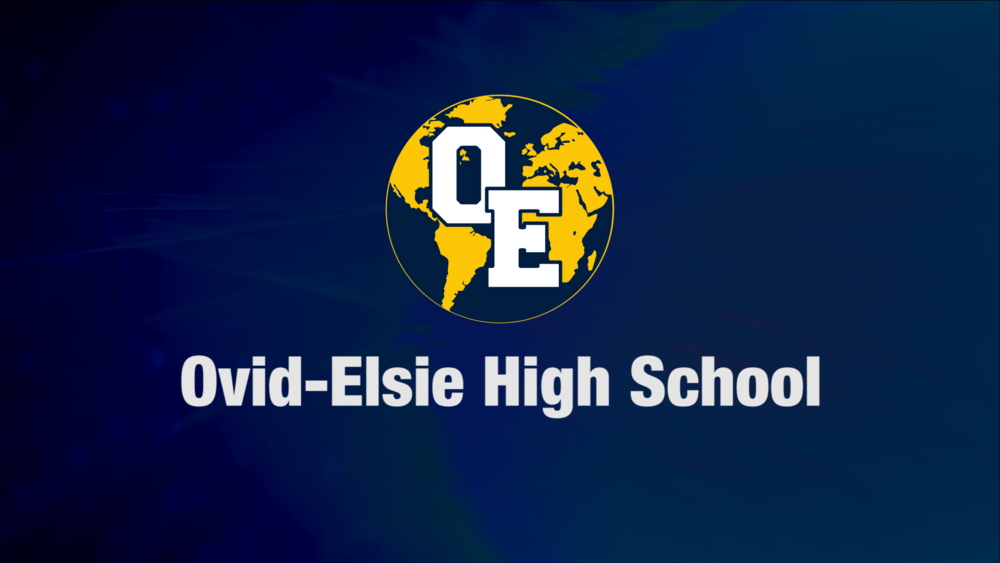 OEHS Newsletter 10/28/19
Desk of Mr. Tokar
Monday, October 28, 2019
Ovid-Elsie High School
Week of October 28, 2019
MONDAY
Morning Meditation in the Auditorium, 7:30 am
Play rehearsal in Mrs. Bashore's room, 3:00-4:00 pm
TUESDAY
Student Council Meeting, 7:30 am
LCC Lunch Visit
Play rehearsal in Mrs. Bashore's room, 3:00-4:30 pm
Tabletop Gaming Club in Mr. Pastula's room, 3:00-5:00 pm
WEDNESDAY
Marauder Pride Time - Advisory/Activity Schedule
National FFA Convention
Tabletop Gaming Club in Mr. Pastula's room, 3:00-5:00 pm
THURSDAY-HALLOWEEN
National FFA Convention
Student Council Halloween Activities @ EEK
Senior Announcement & Cap/Gown Orders, 7:30 am
NAHS Meeting in the Art Room, 7:30 am
Sophomore Class Officers handing out Spooky Grams during 4th Hour.
Halloween Parade in Ovid, 12:45 pm
Halloween Parade in Elsie, 1:45 pm
Senior Announcement & Cap/Gown Orders, 2:30 pm
Tabletop Gaming Club in Mr. Pastula's room, 3:00-5:00 pm
FRIDAY
Morning Meditation in the Auditorium, 7:30 am
National FFA Convention
Deadline for purchasing a High School Yearbook for $60 at jostensyearbook.com
Deadline to apply to LCC and activate LCC accounts for dual enrollment students
SATURDAY
Varsity Volleyball @ 9:00 a.m. @ Central Montcalm High School
SUNDAY
Looking Ahead
Student Council Can Food Drive, Week of November 4th-8th

Career Expo, Wednesday, Nov 6 @ DeWitt High School

Parent/Teacher Conferences, Thursday, Nov 7th, 5:30-8:00 pm

Early Release Day, Fri Nov 8th @ 11:30 am

CHEM 125 Meeting @ CCRESA, 12:00-1:50pm Nov. 8

COMM 120 Meeting @ CCRESA, 2:00-5:00pm Nov. 8

No School Friday, Nov 15th.

SOCL 120 Meeting Dates @ CCRESA, 7:00-9:00pm, Nov. 18

The History of Dating Play Performances, Nov. 22 and 23, 7:00
Other Matters of Interest
OEHS Business Dept. Coat Drive! All sizes of gently used coats, hats, mittens, boots, etc… can be taken to room S-18.

OEHS Business Dept. Corporate Services class has started its business, Cornfield Candle Company! Anyone interested in purchasing a hand-poured soy candle, please see a student in the class, Ms. Bonnie Ott at x1818 or come to room S-18! They come in a variety of scents such as Cinnamon Hollyberry, Pumpkin Spice, Apple Pie, Sugar Cookie and Michigan Maple! An 8-ounce candle is $8.00. These will be on sale from now until early December or while supplies last.

Sophomore Class is selling Spooky Grams until 10/29/19 for pre-order. Please see a Sophomore Class Officer, Ms. White, or Mrs. Ehman to order yours today! (They are tootsie pops!)

Ladies, please turn in clean Powderpuff jerseys to the office ASAP.

Please pay class dues ($10) to your advisors.

Any student wishing to participate in winter sports needs to have a signed physical form on file in the H.S. office. Blank forms are available in the office if needed. Also, every student must have their gold cards prior to his/her first practice. Gold cards can be picked up in the office.