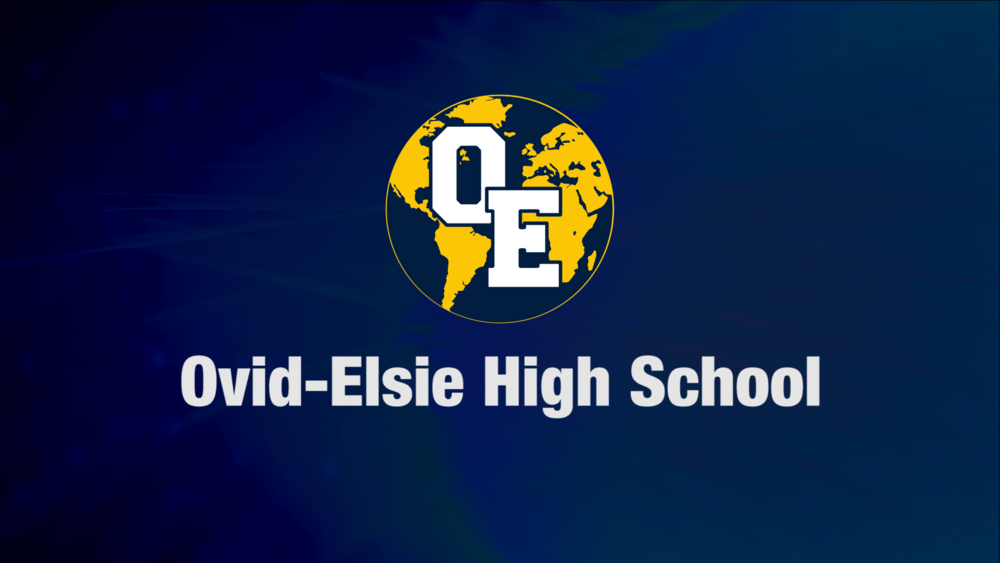 OEHS Newsletter 10/14/19
From the desk of Mr. Tokar
Monday, October 14, 2019
Ovid-Elsie High School
Week of October 14, 2019
MONDAY
Morning Meditation in the Auditorium, 7:15 am
Band Rehearsal, 5:30-7:30.
Campus Life Meeting in the Student Lounge, 7:07-8:37 pm
TUESDAY
Student Council Meeting, 7:30 am
Financial Aid 101 Workshop in the auditorium, 7:00 pm
Freshman Volleyball at 5:30 p.m. @ Durand High School
JV Volleyball at 5:30 p.m. @ Durand High School
Varsity Volleyball at 6:30 p.m. @ Durand High School
WEDNESDAY
PSAT/NMSQT test for 9-11th grade
FAFSA Completion - Seniors, 8:30 AM, auditorium
NHS Induction Ceremony in the auditorium, 6:30 pm
THURSDAY
JV Football at 6:00 p.m. - Home vs. Durand High School
FRIDAY
Morning Meditation in the Auditorium, 7:15 am
Varsity Football at 7:00 p.m. @ Durand High School
SATURDAY
Girls Varsity Volleyball (5th Annual Smack Sportswear Varsity Tournament). Time: TBA @ Schoolcraft College
Coed Varsity Cross Country (Shiawassee County Championships) at 10:00 a.m. @ Corunna High School
SUNDAY
Looking Ahead
The OE Tabletop Gaming Club will start next Tuesday (October 22) in room E-9. See Mr. Pastula for more information

Deadline to apply to LCC and activate LCC accounts for dual enrollment students, Nov 1

CHEM 125 Meeting @ CCRESA, 12:00-1:50pm Nov. 8

COMM 120 Meeting @ CCRESA, 2:00-5:00pm Nov. 8

SOCL 120 Meeting Dates @ CCRESA, 7:00-9:00pm, Nov. 18

The History of Dating Play Performances, Nov. 22 and 23, 7:00
Other Matters of Interest
OEHS Business Dept. students in Corporate Services class have started their business, Cornfield Candle Company! Anyone interested in purchasing a hand-poured soy candle, please see a student in the class, Ms. Bonnie Ott at x1818 or come to room S-18! They come in a variety of scents such as Cinnamon Hollyberry, Pumpkin Spice, Apple Pie, and Michigan Maple! An 8-ounce candle is $8.00. These will be on sale from now until early December or while supplies last.

Ladies, please turn in Powderpuff jerseys to the office ASAP.

Please pay class dues ($10) to your advisors.