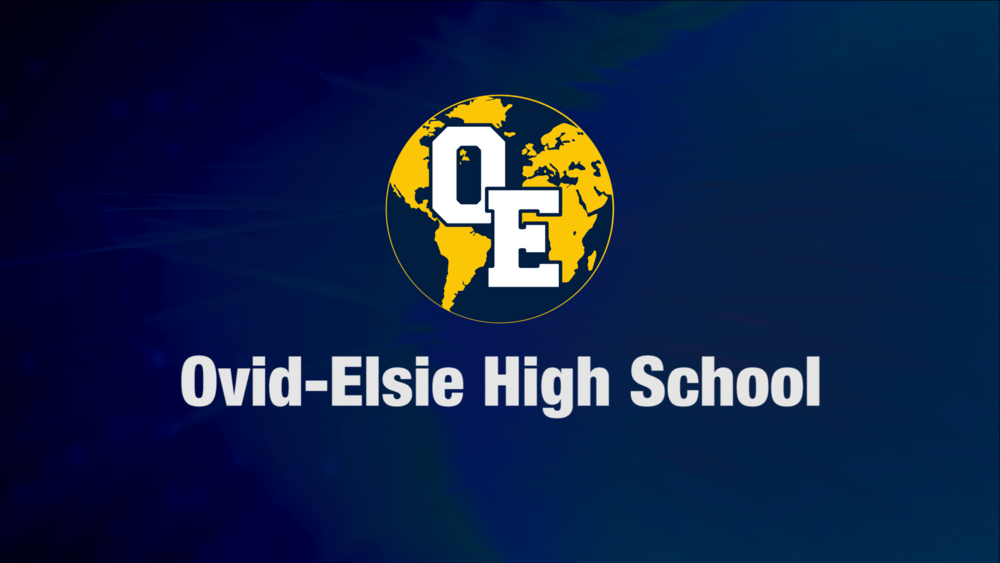 High School Week of 9/9/19
From the desk of Mr. Tokar
Monday, September 09, 2019
Ovid-Elsie High School
Week of September 9, 2019
MONDAY
Morning Meditation, Auditorium, 7:15 AM
Northern Michigan University Lunch Visit, 10:40-12:15 pm
Varsity Tennis HOME @ 4:00 p.m. vs. Ithaca High School
Campus Life Meeting in the student lounge, 7:07-8:37 pm
TUESDAY
Student Council Meeting, 7:30 am
Boys/Girls Cross Country - 5:00 p.m. @ Durand High School
Varsity Soccer - HOME @ 5:00 p.m. vs. Lakeville High School
Freshman/JV Volleyball - 5:30 p.m. @ Byron High School
Varsity Volleyball - 6:30 p.m. @ Byron High School
WEDNESDAY
FFA Chapter Meeting, 6:00 - 7:30 pm
Freshman /JV Volleyball - 5:30 p.m. @ Frankenmuth High School
Varsity Volleyball - 7:00 p.m. @ Frankenmuth High School
THURSDAY
Varsity Soccer - 7:00 p.m. @ Durand (Durand Middle School Soccer Field West)
JV Football - HOME @ 6:00 p.m. vs. Lakeville High School
FRIDAY
Morning Meditation, Auditorium, 7:15 AM
Boys/Girls Varsity Cross Country - MSU Spartan Invite @ 3:20 p.m. @ MSU Forest Akers East Golf Course
Varsity Soccer - HOME @ 5:00 p.m. vs. Hemlock High School
Varsity Football - 7:00 p.m. @ Lakeville High School
SATURDAY
Varsity tennis - 9:00 a.m. @ Portland High School
Freshman Volleyball - 9:00 a.m. @ Shepherd High School
JV Volleyball - 9:00 a.m. @ Perry High School
SUNDAY
Looking Ahead
Picture Retakes, October 7th.

CHEM 125 Meeting Dates @ CCRESA, 12:00-1:50pm, Oct. 4, Nov. 8

COMM 120 Meeting Dates @ CCRESA, 2:00-5:00pm, Oct. 4, Nov. 8

SOCL 120 Meeting Dates @ CCRESA, 7:00-9:00pm, Oct. 7, Nov. 18

The History of Dating Play Performances, Nov. 22 and 23, 7:00
Other Matters of Interest
How to excuse a student's absence
There are several ways for a parent/guardian to excuse their student's absence:
Send your student to school the day of the absence with a signed note stating the date, early dismissal time and the purpose of their early release. The student needs to provide the note AT THE START OF THE CLASS PERIOD to the teacher of the class they need to leave in. At the designated time, the student will be released from class and needs to report to the office prior to leaving school grounds. The student will sign out in the office before leaving.

Provide a doctor's note for the absence.

Email the attendance secretary at michele.moore@ovidelsie.org.

Call the high school office.

Come into the office to pick-up/drop-off your child and sign them out/in as their parent/guardian.