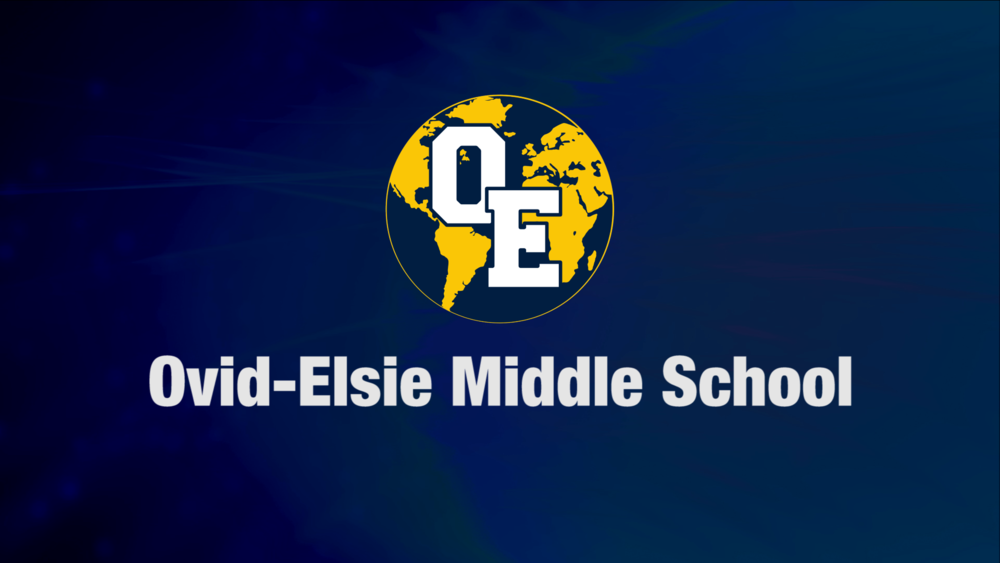 Announcements 04-24-2019
Claire Holley
Wednesday, April 24, 2019
Announcements 04/24/2019
Good Morning staff and students welcome back to Ovid-Elsie Middle School where we are inspiring life-long learners to achieve their full potential and excel in a changing world. Today is Wednesday 24th, 2019. Please stand for the pledge: I pledge allegiance to the flag …
The Kindness Challenge this week is: Use clean language! There are much more effective ways of dealing with stress than cursing, like deep belly breathing where you visualize filling up the lower part of your lungs just above your belly button like a balloon...and then exhale slowly. This movement of your belly sends messages to your brain that you are becoming stressed and causes your body to lower your blood pressure making you feel calmer, less angry and less panicky.
Middle School Student Challenge will be meeting on Thursday at 7:15 AM in the High School woodshop. Are students and staff are welcome and refreshments will be provided.
If you have Chinese today 6th and 7th hour please be aware that you will go to Mr Wertz's room 6th hour and Mrs Huhn's room 7th. You will not be going up to the high school.
We have two student birthdays today. Happy birthday to Karson L and Colin V! We are also celebrating our very own MVP Mr Robinson. Happy Birthday Mr Robinson!!
And now the happiest time of the week, Mrs Holley's Chuckle Time:
Question: Where does a dog go when it's lost its tail?
Answer: The retail store!
Have a wonderful Wednesday!