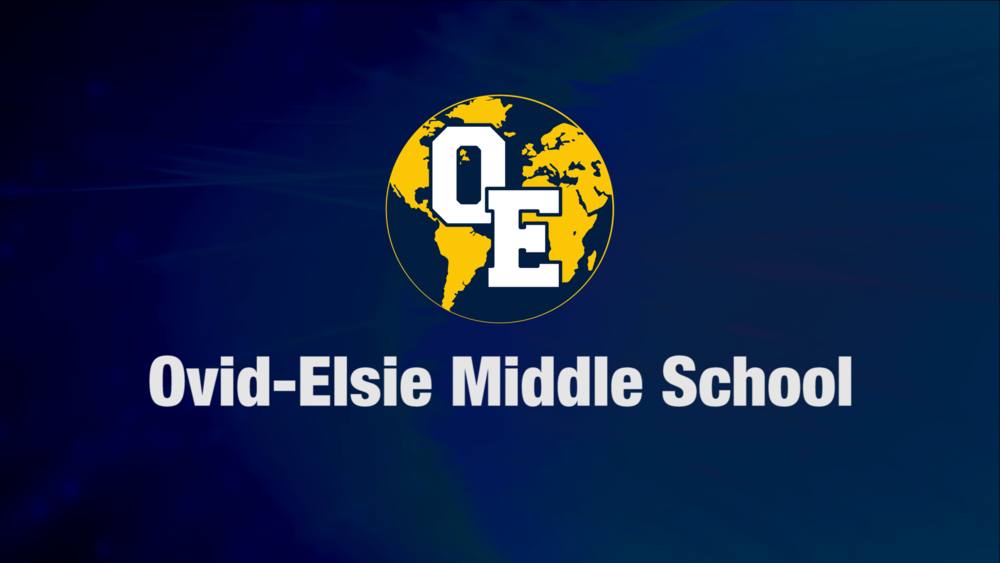 Announcements 04-18-2019
Claire Holley
Thursday, April 18, 2019
Announcements 04/18/2019
Good Morning staff and students welcome back to Ovid-Elsie Middle School where we are inspiring life-long learners to achieve their full potential and excel in a changing world. Today is Thursday April 18th, 2019. Please stand for the pledge: I pledge allegiance to the flag …
For this week's Kindness Challenge: find out what your friend's favorite treat is. Taking an interest in what makes your friends happy is a great way of connecting with them and showing them that you care.
There are no bells today due to testing in the high school.
Teachers for $5 you may purchase the right to wear jeans ALL WEEK next week!!!
We have a student birthday today. Happy birthday to Nova! Have a great day!
A reminder that the concessions stand will be open tomorrow so bring your pennies for treats before, during and after the student/game. Pop will only be available for sale after.
Please be aware that there will be some changes to the rules in the lunchroom beginning Monday. Expectations will be laid out at the beginning of each lunch.
Have a wonderful Thursday!