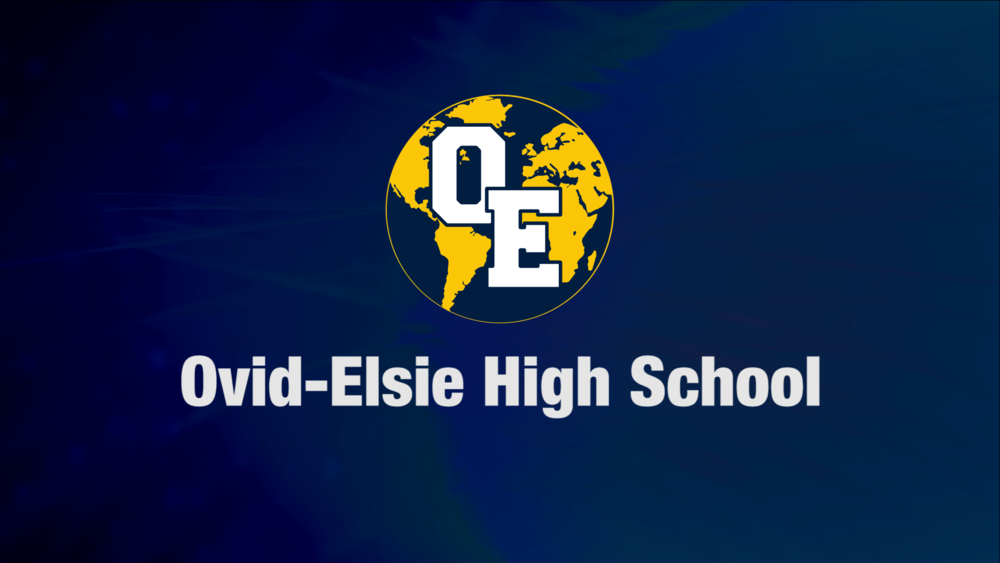 OEHS Newsletter 4/15/19
From the office of Mr. Tokar
Monday, April 15, 2019
Ovid-Elsie High School
Week of April 15, 2019
MONDAY, 15th
*Play Rehearsal in auditorium, 3:00-5:00
*FFA Leadership Camp for Charter Officers @ Camp Copeneconic, Fenton
*Board Meeting
TUESDAY, 16th
*NAHS meeting 7:40 am @ art room
*Play Rehearsal in auditorium, 3:00-5:00
*FFA Leadership Camp for Charter Officers @ Camp Copeneconic, Fenton
Dual Enrollment Information Meeting in the IC @ 8:00 pm
*Jostens Cap & Gown Delivery during lunch
*Jostens meets with Junior Class, 1:00-1:20
*League of Women Voters on-site to register student voters
*Play Rehearsal in auditorium, 3:00-5:00
WEDNESDAY, 17th
*Career Connections Information Night, 6:00-7:30
THURSDAY, 18th
Advisory Schedule
*Hearing and vision testing for 9th grade students
*LCC Orientation for the 2019-2020 school year, 6:00 in auditorium
*SUBWAY Customer Appreciation Day to support Ovid-Elsie FFA
*Permission forms for Career Quest field trip are due to Mrs. Ehman (no exceptions).
*Play Rehearsal in auditorium, 3:00-5:00
FRIDAY, 19th
Early Release Day
SATURDAY, 20th
SUNDAY, 21st
Looking Ahead
Corporate Services business department students will be participating in their Community Service Learning Day April 26th in Elsie. They will be painting the Elsie Food Bank and raking/painting at the Elsie Park.

MI Career Quest Field Trip is April 26. Permission forms are due to Mrs. Ehman by April 18 (no exceptions). Remember to bring money for lunch that day.

HS/MS Play "Almost, Maine" Friday, April 26th and Saturday, April 27th @ 7:00

OE Awareness and Change School Swap with Waverly High High School, May 1 & 2.

Prom Saturday, May 4th

Senior Awards/Tea, May 13th.

The OLOT will be given May 3 @ 12:00. See Mrs. Ehman to sign up. You must sign up to take the test.
Other Matters of Interest
Freshmen that ordered a 2017-18 OEMS yearbook can see Mrs. Powell in H.S. office for pick up.

Seniors - reminder to pay your fees! Check with the office for your balance.

2019 yearbooks on sale now with pricing of $65.00 until May 24th, 2019.

Forms for the 3-on-3 basketball tournament supporting the Carson Vincent Memorial Scholarship Fund are available for pick up in the high school office and due no later than May 19th. The 3-on-3 will take place on June 9th here at the high school & middle school.

For the OE athletic event calendar, please visit www.ovidelsiesports.com