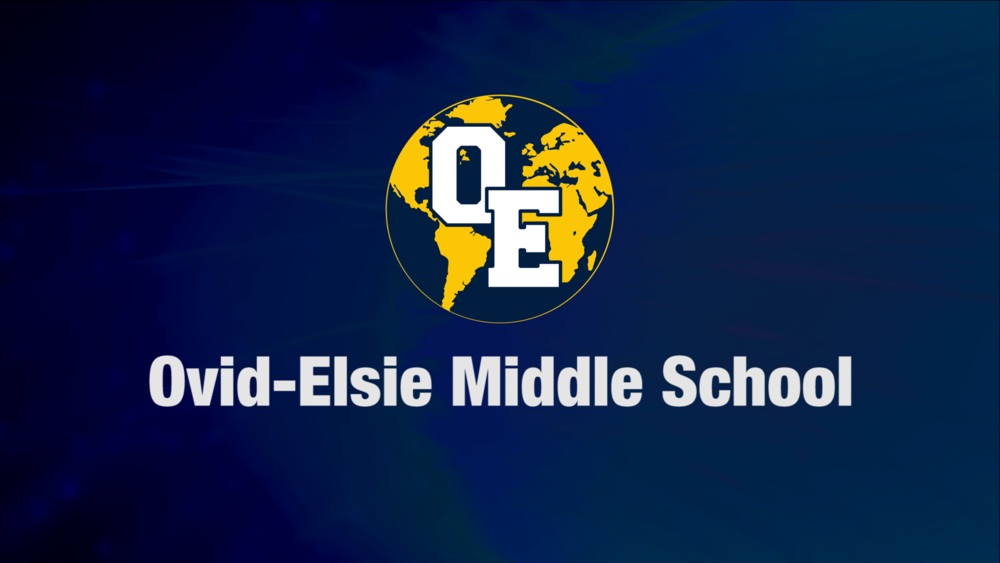 Announcements 04-15-2019
Claire Holley
Monday, April 15, 2019
Good Morning staff and students welcome back to Ovid-Elsie Middle School where we are inspiring life-long learners to achieve their full potential and excel in a changing world. Today is Monday April 15th, 2019. Please stand for the pledge: I pledge allegiance to the flag …
For this week's Kindness Challenge: share something that makes you happy with other people. Tell them about a book that you love or your favorite song. Who knows, maybe it will make them happy too!
Reminder that if your lunch account is below $5 you will receive a cheese sandwich
This Wednesday April 17th there is a FFA meeting at 6pm in Tracey Hoffman's room with ice-cream and an Easter egg hunt.
Early release for track today at 2:20. Please get changed and meet in the lobby.
We have two student birthdays today. Happy birthday to Jon A and Emma H. Have a fantastic day guys!
Get your thinking caps on guys because it's MANIC MYSTERY MONDAY! Teachers please call Extension 1420 when you have heard the entire question:
QUESTION: How old is our planet Earth?
ANSWER: 4.543 billion years old.
NOTES: Planet Earth doesn't have a birth certificate to record its formation, which means scientists spent hundreds of years struggling to determine the age of the planet. By dating the rocks in Earth's crust, as well as the rocks in Earth's neighbors, such as the moon and visiting meteorites, scientists have calculated that Earth is 4.54 billion years old, with an error range of 50 million years.
Have a great week this week at OE!