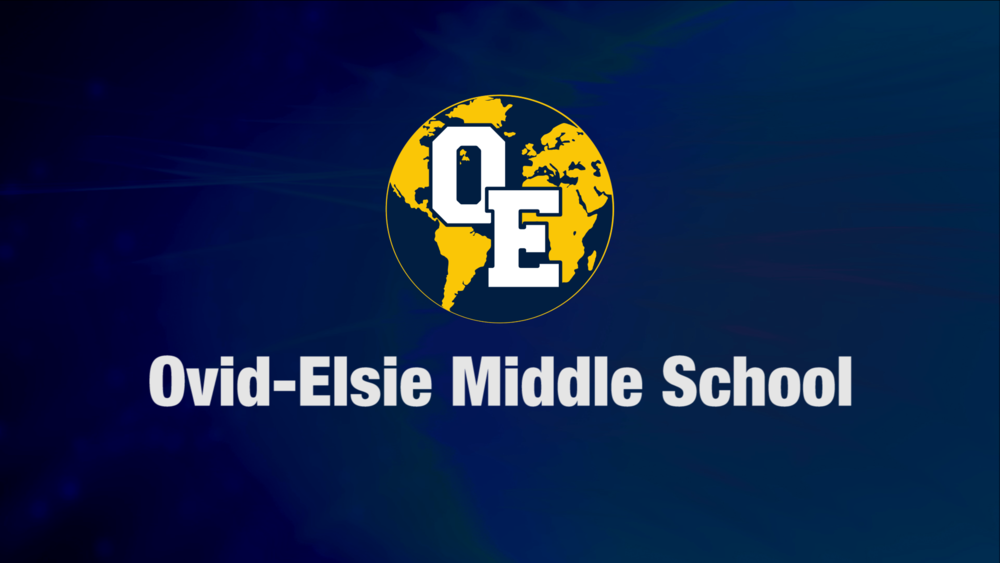 Announcements 04-02-2019
Claire Holley
Tuesday, April 02, 2019
Announcements 04/02/2019
Good Morning staff and students welcome back to Ovid-Elsie Middle School where we are inspiring life-long learners to achieve their full potential and excel in a changing world. Today is Tuesday April 2nd, 2019. Please stand for the pledge: I pledge allegiance to the flag …
The Kindness Challenge this week is: Be courteous!!! When you are polite you are showing those around you that you are considerate of their feelings and you set the standard for how you wish to be treated, with similar respect.
Chess club is after school from 3-4:30pm tomorrow, Wednesday, in room E-3 with Mr Gavenda.
Tickets are being sold for the Spring Dance in the lobby before school this week and next. Tickets are $10.
Attention 7th grade students...please bring a sweatshirt or jacket to science class today. We will be testing our wind vanes outside.
Student challenge will be this Wednesday at 7:15AM. This week we will have special guest speaker Dan Davenport. All students and staff are welcome to attend. Refreshments will be provided.
Happy birthday today to Tucker L today. Have a fantastic day today Tucker!!
Let's bring our best today at OE!