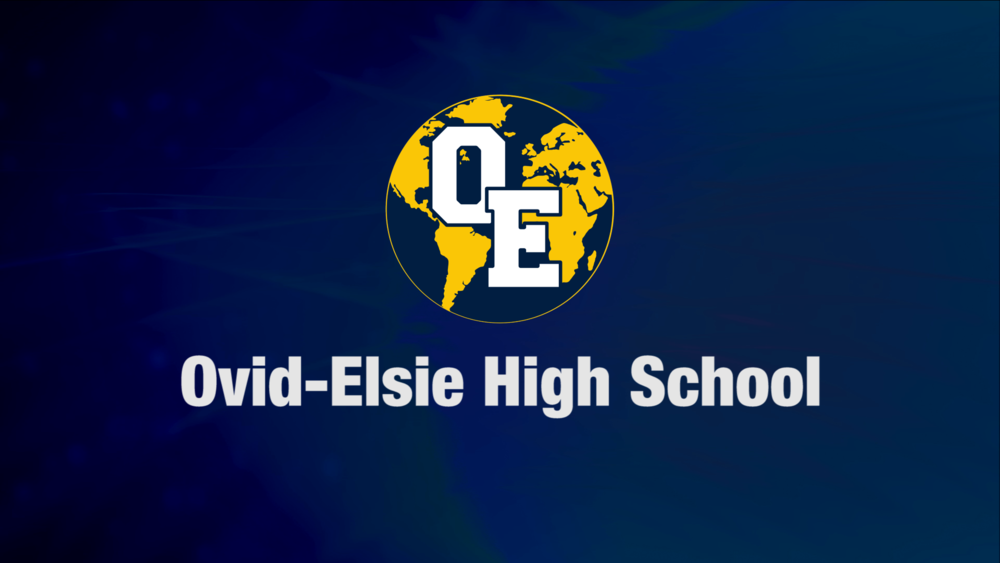 OEHS Newsletter 4/1/19
From the desk of Mr. Tokar
Monday, April 01, 2019
Ovid-Elsie High School
Week of April 1, 2019
MONDAY, 1st
TUESDAY, 2nd
*NAHS meeting, 7:40am @ art room
*Play Rehearsal in student lounge, 3:00-5:00
*Bond Extension Info Meeting in HS's IC @ 6:30
*Boys Varsity Baseball @ Bath 4:00 PM
*Girls JV Soccer @ Hemlock @4:30 PM
*Girls Varsity Soccer @ Mt. Morris @ 4:30
WEDNESDAY, 3rd
*Play Rehearsal in student lounge, 3:00-5:00
*Chess Club @ 3:15-4:30 in Mr. Gavenda's classroom
*Bond Extension Info Meeting in Leonard's IC @ 6:30
THURSDAY, 4th
Advisory Schedule
*Play Rehearsal in student lounge, 3:00-5:00
*Bond Extension Info Meeting in EEK's IC @ 6:30
*Robotics @ LSSU for competition leave @ 10:00 am
*Girls Varsity Soccer @ home vs. Montrose @ 4:30 PM
*Girls Tennis @ Ithaca @ 4 PM
*Boys Lacrosse @ Linden @ 6PM
FRIDAY, 5th
Early Release @ 11:30 am
*PSYC200 Face-to-Face Meeting @ CCRESA, 12:00-1:50
*STATS170 Face-to-Face Meeting @ CCRESA, 2:00-4:00
*Robotics @ LSSU
SATURDAY, 6th
*Robotics @ LSSU
*Varsity Track, Boys & Girls @ Breckinridge @ 10AM
*Varsity Softball & Baseball 3-team Tourney @ Home @ 10AM
SUNDAY, 7th
Looking Ahead
April 9th. School-wide testing and senior interviews.

April 10th, ACT for Juniors.

April 11th, MME testing for Juniors.

Early Release Day, Friday April 19th.

HS/MS Play "Almost, Maine" Friday, April 26th and Saturday, April 27th @ 7:00

Prom Saturday, May 4th

Senior Tea is tentatively scheduled for May 13th.
Other Matters of Interest
Freshmen that ordered a 2017-18 OEMS yearbook can see Mrs. Powell in H.S. office for pick up.

Freshman class dues of $10 need to be turned into Ms. C. White.

Seniors - reminder to pay your class dues! Check with Mr Belill for how much you owe.

2019 yearbooks on sale now with pricing of $65.00 until May 24th, 2019.

Forms for the 3-on-3 basketball tournament supporting the Carson Vincent Memorial Scholarship Fund are available for pick up in the high school office and due no later than May 19th. The 3-on-3 will take place on June 9th here at the high school & middle school.