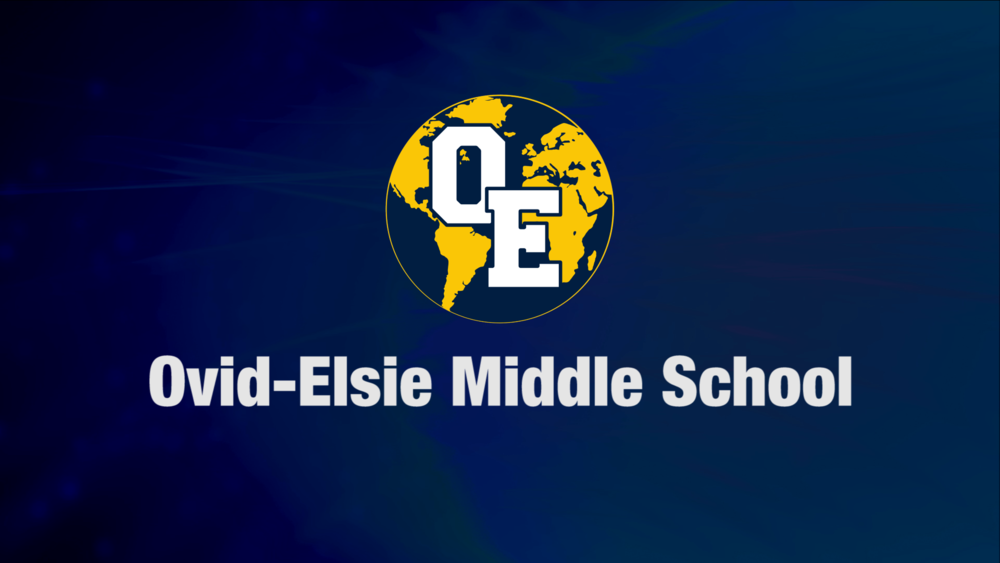 Announcements 4-1-2019
Claire Holley
Monday, April 01, 2019
Announcements 04/01/2019
Good Morning staff and students welcome back to Ovid-Elsie Middle School where we are inspiring life-long learners to achieve their full potential and excel in a changing world. Today is Monday April 1st, 2019. Please stand for the pledge: I pledge allegiance to the flag …
The Kindness Challenge this week is: Be courteous!!! Courtesy is defined as showing respect and consideration for others and we all deserve respect and consideration, so this week let's work extra hard at minding our manners!
Student challenge will be this Wednesday at 7:15am. This week we will have special guest speaker Dan Davenport. All students and staff are welcome to attend. Refreshments will be provided.
A reminder that cell phones must be kept in lockers TURNED OFF. If your alarm is set to go off at 10am your phone will be confiscated and a parent or guardian must pick it up at the end of the day.
I hope that you are feeling well rested after spring break because it's MANIC MYSTERY MONDAY! Teachers please call Extension 1420 when you have heard the entire question:
QUESTION: What city is the most popular destination for Spring Break in North America?
ANSWER: Orlando.
NOTES: Orlando and Las Vegas have been duking it out for dominance in the last few years but Orlando is currently ahead with Las Vegas, Los Angeles and Miami coming in behind.
Let's get back into the swing of things and have a wonderful day today at OE!